Jurnal Studi Pemuda is a pioneer of youth studies journal in Indonesia.  Jurnal Studi Pemuda aims to facilitate academic, practical, and policy discussions on youth issues from a variety of perspectives. Jurnal Studi Pemuda aims to raise critical and alternative discourse in youth studies in  Indonesia and at the global level.
Jurnal Studi Pemuda is published twice a year and opens collaborative opportunities for studies in the youth issues. Published by Youth Studies Center (YouSure) - a center of youth study located at the Faculty of Social and Political Sciences, Universitas Gadjah Mada. Editorial team of Jurnal Studi Pemuda invites interested enthusiasts of youth studies, whether students, practitioners, researchers or lecturers from various disciplines to write and exchange ideas about the results of empirical research, literature study, freely and critically. Jurnal Studi Pemuda use double blind review process. 
Jurnal Studi Pemuda has been accredited SINTA 3 (download Certificate here) by Directorate General of Higher Education, Indonesian Ministry of Education since 2017 with the online version of ISSN 2527-3639 and printed version of ISSN 2252-9020.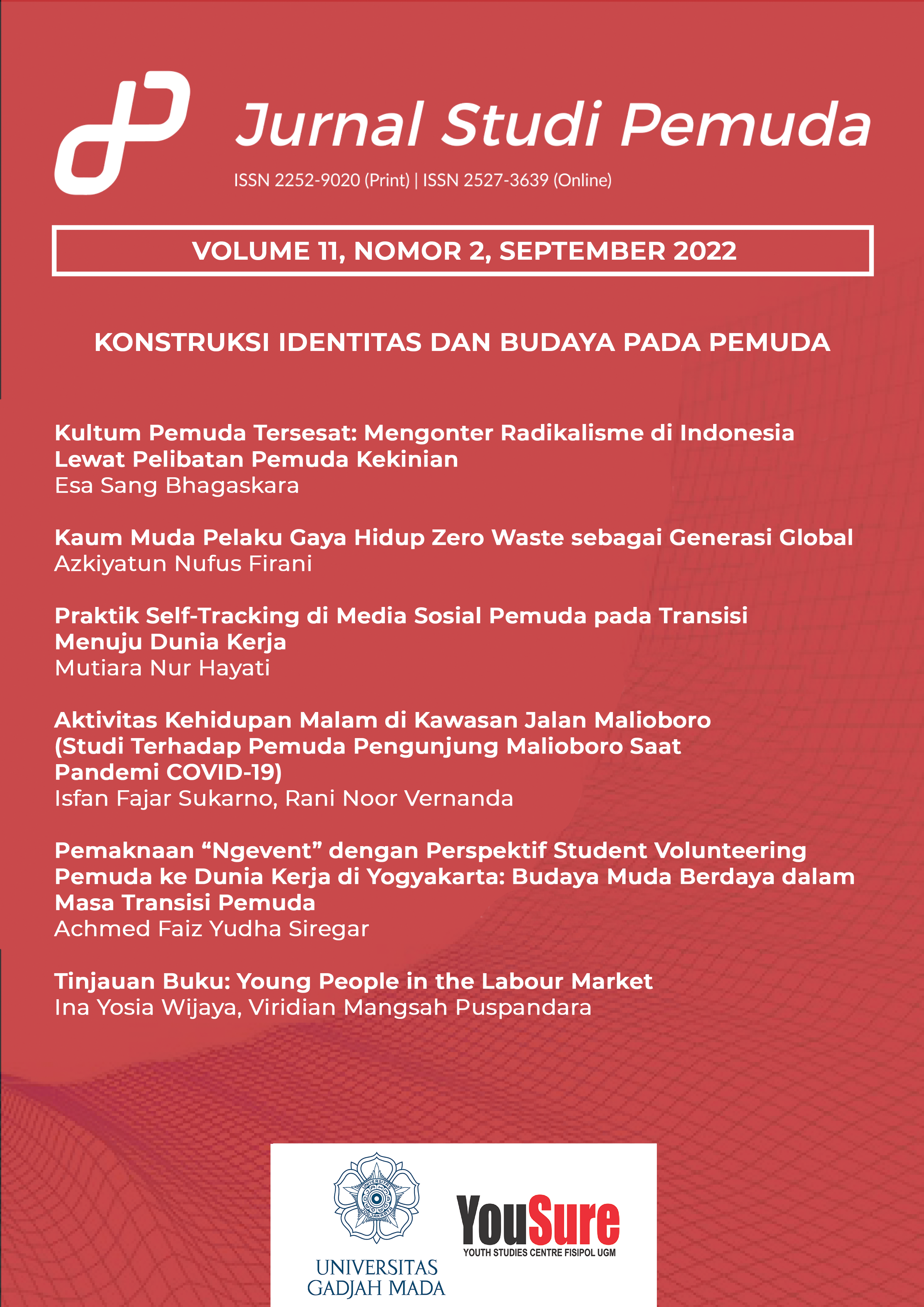 Announcements
No announcements have been published.
Vol 12, No 1 (2023): Pemuda, Krisis, dan Digitalisasi
Table of Contents
Articles
Binar Asri Lestari, Safendrri Komara Ragamustari, Fajar Bambang Hirawan

10.22146/studipemudaugm.83978

Abstract views : 8 |

views : 0

14-32