Journal Kajian Seni is an academic journal that discusses about performing arts and visual arts, with many approach and perspective. The Journal published by Graduate School, Universitas Gadjah Mada. This Journal is published twice a year, April and November 
Office:
Program Studi Pengkajian Seni Pertunjukan dan Seni Rupa
Gedung Sekolah Pascasarjana Universitas Gadjah Mada
Jl. Teknika Utara, Pogung, Yogyakarta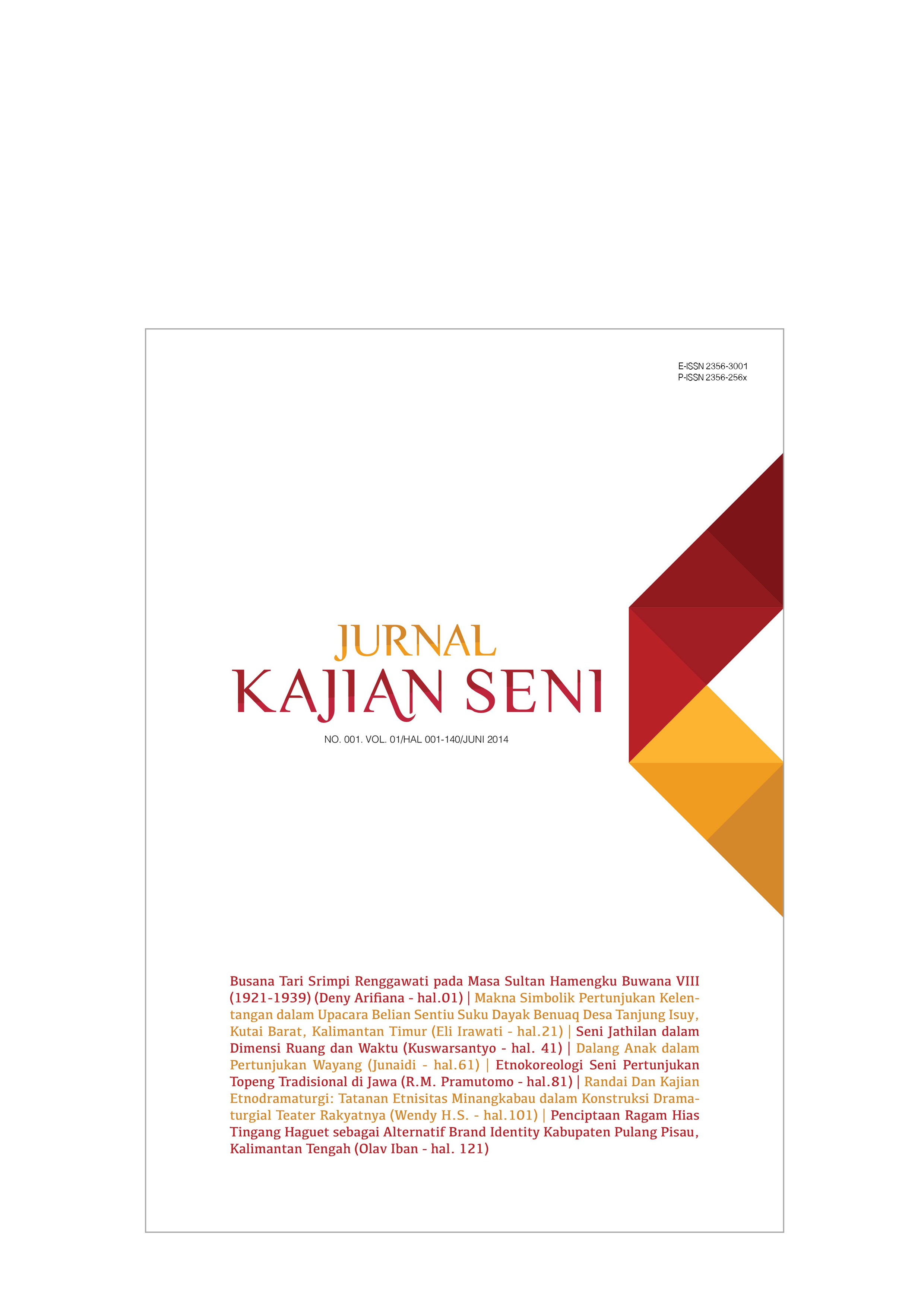 Announcements
Open Call For Paper Jurnal Kajian Seni

Mengundang segenap sivitas akademika dan artistika yang tertarik dalam penulisan telaah dan wacana seni, untuk menulis di Jurnal Kajian Seni pada :

Volume 4, Nomor 1, November 2017

Posted: 2015-07-27
More...
Vol 3, No 2 (2017): Jurnal Kajian Seni Vol 3 No 2 April 2017