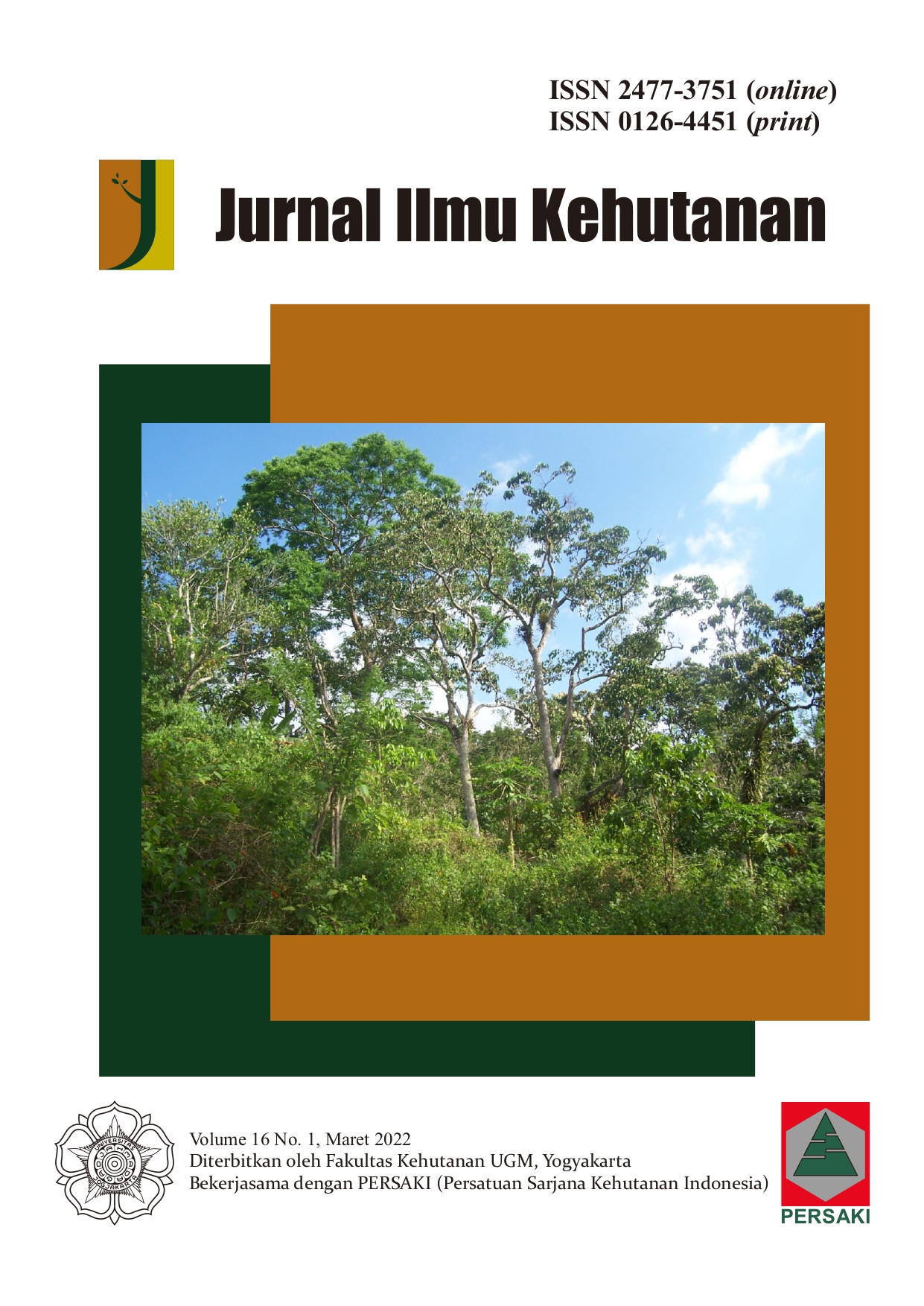 This work is licensed under a Creative Commons Attribution-NonCommercial-ShareAlike 4.0 International License.
Effect of Wood Extractives on Calorific Value
Corresponding Author(s) : Deded Sarip Nawawi
dsnawawi@apps.ipb.ac.id
Jurnal Ilmu Kehutanan, Vol 16 No 1 (2022): Maret

Abstract
The calorific value is a parameter of palm biomass to determine its energy value. Extractives of wood is one of the factors that affect the calorific value. This study aimed to prove the positive effect of extractives on increasing calorific value by identifying the effect of adding extractives on low calorific value biomass. The study used three species wood energy, i.e., Calliandra calothyrsus, Gliricidia sepium, and Leucaena leucocephala. The soxhlet extraction was carried out to isolate extractives from sample. The calorific value sample and residue after extraction were analyzed to evaluate the changes of calorific value due to loss of extractives. The effect of extractives on the calorific value was confirmed by adding wood extractives to the palm biomass. The results showed that the extraction process reduced calorific value of residue ranging from 2.63 to 5.88%, and the bark it ranged from 5.52 to 6.70%. The addition of wood extractives to palm biomass increased the calorific value about 5.86-10.33%, while the addition of extractives from bark increase the calorific value by 6.45-9.05%. Based on the results of these studies prove that extractives have a positive effect on increasing the calorific value and can be used as an additive to increase...
Keywords
bark
calorific value
extractives
palm biomass
proximate analysis
wood energy