A B C D E F G H I J K L M N O P Q R S T U V W X Y Z All
L
Laeshita, Putri
, Department of Crop Protection, Faculty of Agriculture, Universitas Gadjah Mada, Jln. Flora 1, Bulaksumur, Sleman, Yogyakarta 55281 (Indonesia)
Lala, Fredy
, Balai Pengkajian Teknologi Pertanian Maluku Utara (Indonesia)
Lestari, Dian
, Department of Plant Protection, Faculty of Agriculture, Universitas Gadjah Mada, Jln. Flora No. 1, Bulaksumur, Sleman, Yogyakarta 55281 (Indonesia)
Lestari, Indah Sri
, Department of Plant Protection, Faculty of Agriculture, Universitas Gadjah Mada Jln. Flora No. 1, Bulaksumur, Sleman, Yogyakarta 55281 (Indonesia)
Lestari, Puji
, Faculty of Mathematics and Science, Universitas Jenderal Soedirman Jln. dr. Suparno No. 61 Purwokerto, Central Java 53123 (Indonesia)
Lestari, Puji
, Fakultas Pertanian Institut Pertanian Bogor (Indonesia)
Lestari, Tri Wulan Widya
, Gorontalo Agricultural Quarantine Office Jln. Drs. Achmad Najamuddin No. 21, Gorontalo 96128 (Indonesia)
Lihawa, Mohamad
, Mahasiswa Pascasarjana Fakultas Pertanian Universitas Gadjah Mada (Indonesia)
Linda, Linda
, Sorong Agricultural Quarantine Station Jln. Selat Sunda Komplek Bandara DEO Klasuur, Sorong, Papua Barat 98411 (Indonesia)
Listihani, Listihani
, Department of Plant Protection, Faculty of Agriculture, IPB University Jln. Kamper, Kampus IPB Dramaga, Bogor, West Java 16680 (Indonesia)
Listihani, Listihani
, Department of Plant Protection, Faculty of Agriculture, IPB University Jln. Kamper, Kampus IPB Dramaga, Bogor, West Java 16680 Indonesia (Indonesia)
Listihani, Listihani
, Faculty of Agriculture and Business, University of Mahasaraswati Denpasar Jln. Kamboja No.11 A, Dangin Puri Kangin, Denpasar Utara, Bali 80233 Indonesia (Indonesia)
Listihani, Listihani
, Faculty of Agriculture and Business, University of Mahasaraswati Denpasar Jln. Kamboja No. 11A, Dangin Puri Kangin, Denpasar Utara, Bali 80233 Indonesia (Indonesia)
Listyaningrum, Wahyu
, Fakultas Pertanian Universitas Gadjah Mada (Indonesia)
Londingkene, Jesayas A.
, Agrotechnology Program, Faculty of Agriculture, Universitas Nusa Cendana, Jln. Adisucipto, Penfui-Kupang, NTT 85001 (Indonesia)
lstianto, Mizu
, Balai Penelitian Tanaman Buah Solok Sumatera Barat (Indonesia)
Lubis, Khairunnisa
, Tanjungbalai Asahan Agricultural Quarantine Station Jln. Perintis Kemerdekaan KM. 9 Simpang Empat – Asahan, North Sumatra 22333 Indonesia (Indonesia)
Lutfi, Muhamad
, Graduate Study of Entomology, Faculty of Agriculture, IPB University Jln. Kamper Kampus IPB Darmaga, Bogor, West Java 16680 (Indonesia)
1 - 18 of 18 Items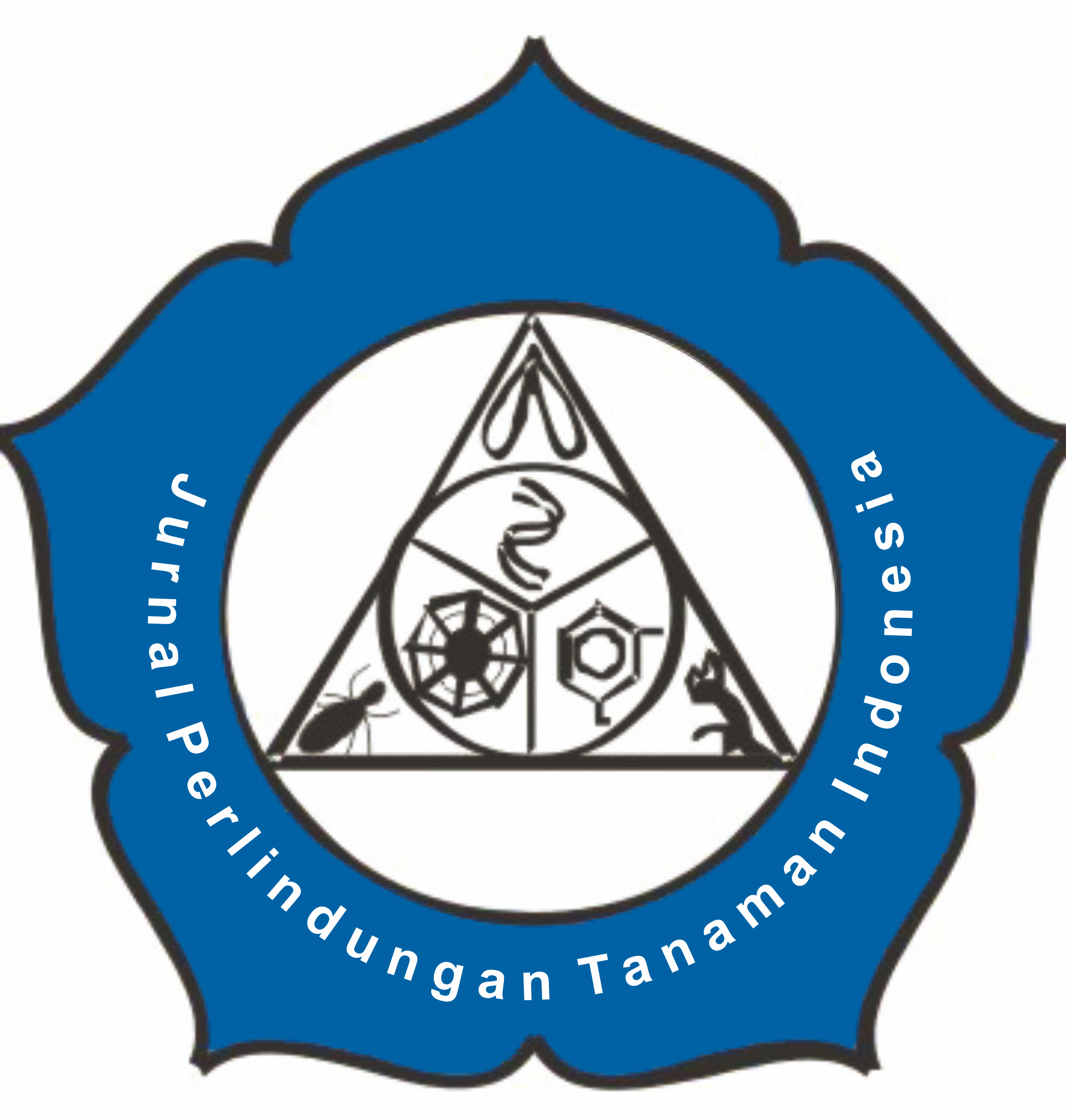 Jurnal Perlindungan Tanaman Indonesia ISSN 1410-1637 (print), ISSN 2548-4788 (online) is published by Department of Plant Protection, Faculty of Agriculture, Universitas Gadjah Mada in collaboration with Indonesian Entomological Society (Perhimpunan Entomologi Indonesia, PEI) and Indonesian Phytopathological Society (Perhimpunan Fitopatologi Indonesia, PFI). The content of this website is licensed under a Creative Commons Attribution-ShareAlike 4.0 International License.  
View website statistics