WELCOME TO THE OLD WEBSITE OF MIMBAR HUKUM. VISIT THE NEW WEBSITE BY CLICKING HERE.
Welcome to the official website of Mimbar Hukum, where we aspire to contribute to the dialectics of theory and philosophy of law. With the spirit of further proliferation of knowledge on the legal system in Indonesia to the wider communities, this website provides journal articles for free download. Our academic journal is a source of reference for both academics and practitioners.
Mimbar Hukum is a double-blind review academic journal for Legal Studies published by Journal and Publication Unit of the Faculty of Law, Universitas Gadjah Mada. Mimbar Hukum focuses on the dialectics of theories and philosophies of Law. This journal is periodically published twice a year (June and December).
Mimbar Hukum is published by Faculty of Law Univesitas Gadjah Mada and Partners.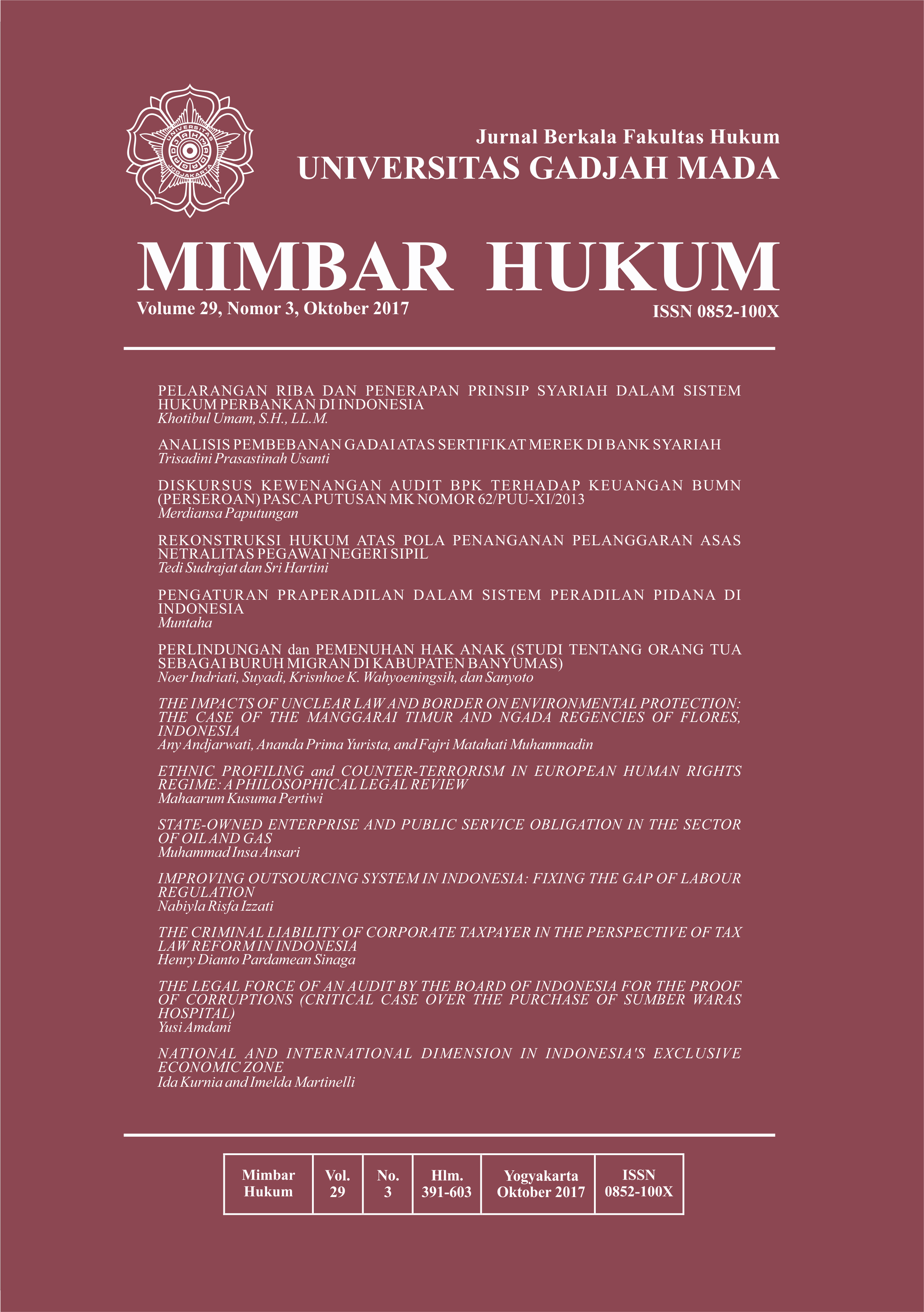 Announcements
NEW WEBSITE

Dear readers, authors, and reviewers. We are glad to announce that we are now moving to our new website.
Posted: 2021-06-16
More...
Archives 2021 onwards
Table of Contents