KEDUDUKAN PRA PERADILAN DALAM SISTEM HUKUM PIDANA DI INDONESIA

https://doi.org/10.22146/jmh.22318
M Muntaha
,
(1)&nbspUniversitas Halu Oleo
Abstract
ABSTRACT
Law in reality nowadays has become a commodity of law enforcers. Law is not only used as a means to strengthen its power, but also has been used to benefit from with an argument for the sake of upholding the law. This has been obvious in some cases, particularly with regard to the use of pretrial, where the proposed pretrial substance has far refracted from legislation in force. This situation needs to be placed proportionally in accordance with the applicable statutory provisions, in this case Law No. 8 of 19811 in the book of law on Criminal Procedure (Criminal Procedure Code). This law should be used a  formal basis.
Keywords : Pretrial position, Criminal Justice System.
ABSTRAK
Hukum dalam realitasnya dewasa ini sudah menjadi komoditas dari penegak hukum, tidak hanya dipergunakan sebagai sarana untuk mengokohkan kekuasaannya, melainkan juga telah dipergunakan untuk mencari keuntungan dari hukum dengan dalil demi penegakan hukum. Hal ini terlihat dari beberapa kasus, terutama yang berkaitan dengan penggunaan praperadilan, di mana yang menjadi substansi pengajuan praperadilan telah jauh membias dari ketentuan peraturan perundang-undangan yang berlaku. Keadaan ini perlu didudukkan secara proporsional sesuai dengan ketentuan perundang-undangan yang berlaku, dalam hal ini Undang-Undang Nomor 8 Tahun 1981 tentang Kitab Undang-Undang Hukum Acara Pidana (KUHAP) sebagai dasar formal berperkara di depan pengadilan.
Kata Kunci : Kedudukan Praperadilan, Sistem Peradilan Pidana
Keywords
Pretrial position, Criminal Justice System.

DOI:
https://doi.org/10.22146/jmh.22318
---
Article Metrics

Abstract views : 85 |

views : 33
Refbacks
There are currently no refbacks.
Copyright (c) 2018 Mimbar Hukum - Fakultas Hukum Universitas Gadjah Mada
This work is licensed under a
Creative Commons Attribution 4.0 International License
.
Mimbar Hukum Indexed by: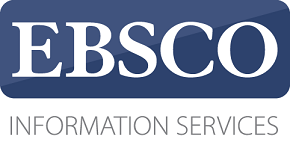 Member of :
---
Copyright of MIMBAR HUKUM
ISSN: 0852-100X(print), ISSN: 2443-0994(online)

This work is licensed under a Creative Commons Attribution-ShareAlike 4.0 International License.Mimbar Hukum by Faculty of Law Universitas Gadjah Mada is licensed under a Creative Commons Attribution 4.0 International License
View My Stats