Journal Kajian Seni is an academic journal that discusses about performing arts and visual arts, with many approach and perspective. The Journal published by Graduate School, Universitas Gadjah Mada. This Journal is published twice a year, April and November 
Office:
Program Studi Pengkajian Seni Pertunjukan dan Seni Rupa
Gedung Sekolah Pascasarjana Universitas Gadjah Mada
Jl. Teknika Utara, Pogung, Yogyakarta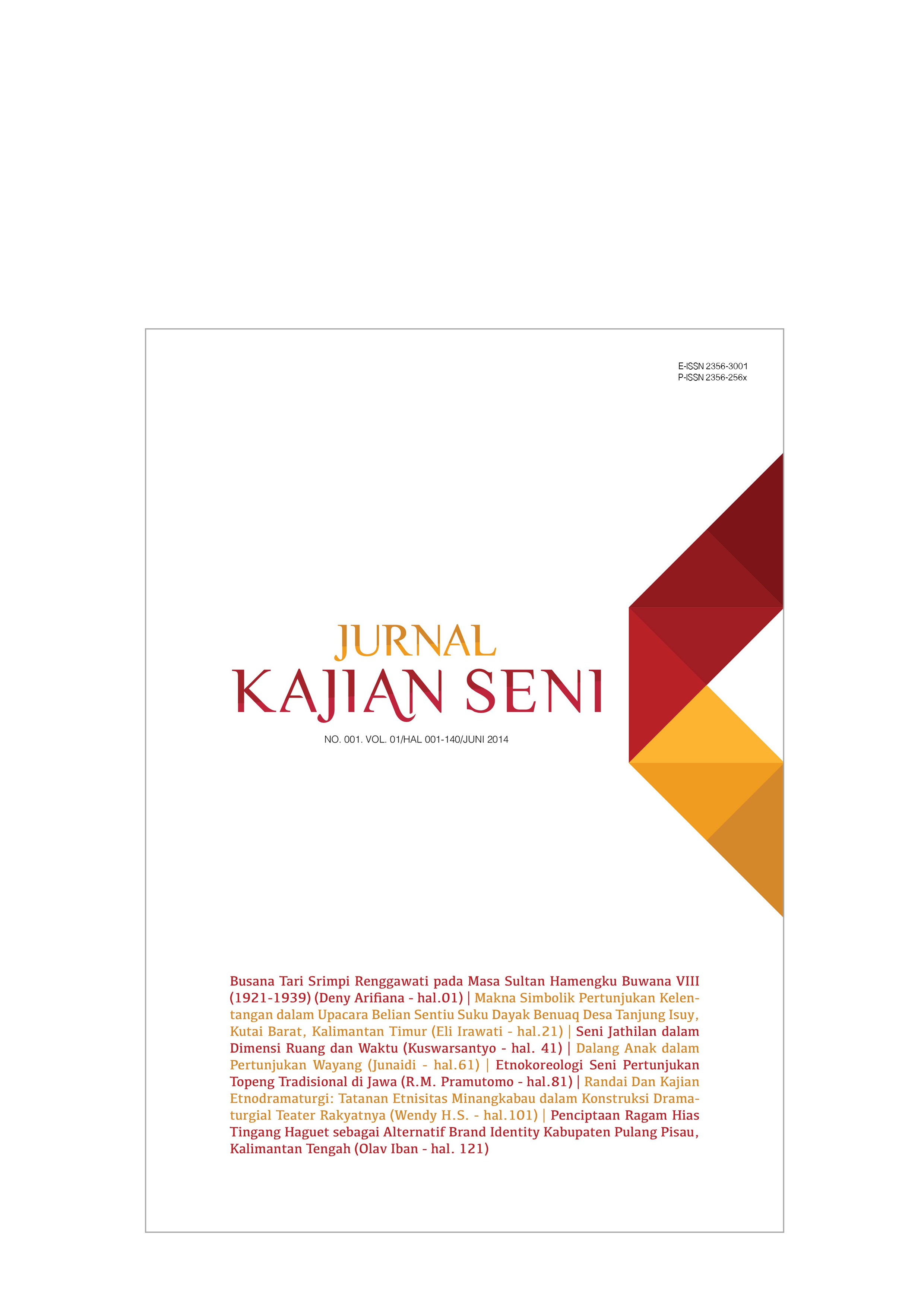 Announcements
No announcements have been published.
Vol 4, No 1 (2017): Jurnal Kajian Seni Vol 4 No 1 November 2017