GADAI ATAS JAMINAN SERTIFIKAT MEREK PADA BANK SYARIAH

https://doi.org/10.22146/jmh.26795
Trisadini Prasastinah Usanti
,
(1)&nbspUniversitas Airlangga
Abstract
Trademark Rights in the practices of sharia banks is accepted as an object collateral for financing and burdened with pledge. Therefore, Trademark Rights is very risky because its value is not guaranteed then it is only accepted as an additional guarantee to the sharia bank. In minimizing risk, the Sharia bank shall assess that the Mark must have been registered as evidenced by the issuance of the certificate of Trademark, taking into account the period of protection of trademark and the inclusion of negative covenants and positive covenants in the pledge agreement as legal protection for sharia banks.
Keywords
trademark, pledge, sharia banks
References
Hasan, Djuhaendah, 2011, Lembaga Jaminan Kebendaan Bagi Tanah dan Benda lain yang Melekat pada Tanah dalam Konsepsi Penerapan Asas Pemisahan Horisontal, Nuansa Madani, Jakarta.
Subekti dan Tjitrosudibio, 2006, Kitab Undang-Undang Hukum Perdata, terjemahan dari Burgerlijk Wetboek, Prandya Paramita, Jakarta.
Artikel Jurnal
Anggoro, Teddy, "Parate Eksekusi: Hak Kreditur Yang Menderogasi Hukum Formil (Suatu Pemahaman Dasar dan Mendalam)", Jurnal Hukum dan Pembangunan, Tahun ke-3, Nomor 4, Oktober-Desember 2009.
Hidayah, Khoirul, "Kajian Hukum Islam Terhadap Hak Merek Sebagai Objek Dalam Perjanjian Rahn", Jurnal Syariah dan Hukum, Volume 6 Nomor 1, Juni 2014.
Junaidi, Akhmad dan Muhammad Joni, "Pemanfaatan Sertifikat HKI sebagai Collateral Kredit", Jurnal Volume 6, September 2011.
Mulyani, Sri, "Pengembangan Hak Kekayaan Intelektual Sebagai Collateral (Agunan) untuk Mendapatkan Kredit Perbankan di Indonesia", Jurnal Dinamika Hukum, Volume 12, Nomor 3, September 2012.
Mulyani, Sri, "Realitas Pengakuan Hukum Terhadap Hak Atas Merek Sebagai Jaminan Fidusia Pada Praktik Perbankan", Jurnal Hukum dan Dinamika Masyarakat, Vol.11 No.2 April 2014.
Nur, Amirul Mohammad " Import Pararel Dalam Hukum Merek Indonesia", Jurnal Yuridika, Volume 30, Nomor 2 Mei-Agustus 2015.
Sudjana, " Hak Cipta Sebagai Jaminan Kebendaan Bergerak Dikaitkan dengan Pengembangan Objek Fidusia, Jurnal Mimbar Hukum, Volume 24, Nomor 3, Oktober 2012.
Sujatmiko, Agung, " Prinsip Hukum Kontrak Dalam Lisensi Merek", Jurnal Mimbar Hukum, Volume 20 Nomor 20 Juni 2008.
Usanti, Trisadini Prasastinah, "Rahn Sebagai Jaminan Kebendaan Pada Transaksi Bisnis Syariah" Edisi Khusus, Jurnal Mimbar Hukum, November 2012.
Makalah
Cita Citrawinda Noerhadi, "Aspek-Aspek Hukum yang Memiliki Korelasi yang sangat singnifikan dengan status HKI sebagai jaminan kredit", Lokakarya Tentang Penyiapan Regulasi Hak Atas Kekayaan Intelektual Sebagai Alat Kolateral Dalam Sistem Hukum Nasional, Jakarta 26 s/d 28 Maret 2014.
Internet
Renny N.S.Koloay, "Fungsi Pendafataran Merek Sebagai Upaya Menjamin Kepastian Hukum Bagi Pemegang Hak Eksklusif Atas Merek", Volume XIX, Nomor 2 Januari-Maret 2011, hlm.99 diakses repo.unsrat.ac.id/.../Fungsi_Pendaftaran_Merek_Sebagai_Upaya pada tanggal 14 Juli 2017.

DOI:
https://doi.org/10.22146/jmh.26795
---
Article Metrics

Abstract views : 33 |

views : 30
Refbacks
There are currently no refbacks.
Copyright (c) 2018 Mimbar Hukum
This work is licensed under a
Creative Commons Attribution 4.0 International License
.
Mimbar Hukum Indexed by: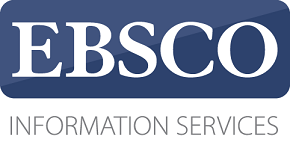 Member of :
---
Copyright of MIMBAR HUKUM
ISSN: 0852-100X(print), ISSN: 2443-0994(online)

This work is licensed under a Creative Commons Attribution-ShareAlike 4.0 International License.Mimbar Hukum by Faculty of Law Universitas Gadjah Mada is licensed under a Creative Commons Attribution 4.0 International License
View My Stats