PENGHENTIAN PENYIDIKAN: TINJAUAN HUKUM ADMINISTRASI DAN HUKUM ACARA PIDANA

https://doi.org/10.22146/jmh.17641
Maria Ulfah
(1*)
, Anne Safrina
(2)
, W.M. Herry Susilowati
(3)
,
(1)&nbsp
(2)&nbsp
(3)&nbsp
(*) Corresponding Author
Abstract
Abstract
This article discusses the police's authority to stop ongoing criminal investigation, i.e. by the issuance of an Instruction Letter to Cease Criminal Investigation and how it is at present used in practice.  This article is based on a legal reseach conducted on the basis of a legal dogmatic and socio-legal (criminal procedural and administrative law) approach. The research conducted reveals that the police enjoy great discretionary powers when deciding how and when to discontinue criminal investigations. The use of this power is regulated internally outside the purviews of the general public. In practice the police's discretionary power to decide on the basis of its own wisdom is prone to be used for other social-political or even short term economic interest.
Intisari
Tulisan ini membahas kewenangan diskresioner penyidik dari Kepolisian untuk menghentikan penyidikan melalui penerbitan Surat Perintah Penghentian Penyidikan (SP3) serta penggunaannya dalam praktik. Tulisan ini didasarkan pada penelitian hukum yang menggunakan pendekatan yuridis normatif (dogmatis) dan socio-legal di bidang hukum acara pidana dan hukum administrasi. Penelitian ini menunjukkan bahwa penyidik menikmati kewenangan diskresioner yang sangat luas untuk menentukan kapan dan bagaimana penyidikan dihentikan.  Penggunaan kewenangan ini diatur melalui peraturan-peraturan internal yang pelaksanaannya berada di luar pengawasan masyarakat umum.  Dalam praktiknya bagaimana kewenangan ini digunakan atas dasar kebijakan penyidik seringkali dilandaskan pada tujuan mencapai ragam tujuan sosial-politik bahkan tujuan ekonomi jangka pendek.
Keywords
Letter of ceasation of criminal investigation, discretionary powers, administrative law, crimininal procedural law, Surat perintah penghentian penyidikan, SP3, diskresi, hukum administrasi, hukum acara pidana
References
Buku: Harahap, M. Yahya, 2009, Pembahasan Permasalahan dan Penerapan KUHAP-Penyidikan dan Penuntutan, Sinar Grafika, Jakarta. J. Aaron, Thomas, 1960, Control of Police Discretion, Charles C. Thomas, Spring-field. Komisi Kepolisian Nasional, 2015, Cold Cases: Apa dan Bagaimana?, KOMPOLNAS, Jakarta. Morya Immanuel Patiro, Yopie, 1996, mengutip Marcus Lukman,Eksistensi Peraturan Kebijaksanaan dalam bidang Perencanaan dan Pelaksanaan Rencana Pembangunan di Daerah serta Dampaknya Terhadap Pembangunan Materi Hukum Tertulis Nasional, Disertasi, Universitas Padjajaran, Bandung. Mustafa, Bachsan 1990, Pokok-Pokok Hukum Administrasi Negara, Citra Aditya Bhakti, Bandung. Trend Burrows, Alvina, 1966 The Basic Dictionary of Amarican English, Rinchart and Winston Inc, New York. Sadjijono, 2008, Bab-Bab Pokok Hukum Administrasi, LaksBang, Yogyakarta, hlm.72. mengutip Laica Marzuki dalam sambutan buku Abdul Latief, 2005, Hukum dan Kebijaksanaan (beleidsregel) Pada Pemerintahan Darah, UII Press, Yogyakarta. Jurnal: I Dewa Gede Dana Sugama, "Surat Perintah Penghentian Penyidikan (SP3) dalam Pemberantasan Tindak Pidana Korupsi", Jurnal Magister Hukum UDAYANA, Volume 3, Nomor 1, 2014. Johana Olivia Rumajar, "Alasan Pemberhentian Penyidikan Suatu Tindak Pidana Korupsi", Jurnal Lex Crimen, Volume III, Nomor 4, Agustus-November 2014. Yunan Hilmy, "Penegakan Hukum oleh Kepolisian Melalui Pendekatan Restorative Justice dalam Sistem Hukum Nasional", Jurnal Rechtsvinding, Volume 2, Nomor 2, Agustus 2013. Hasil Focus Group Discussion (FGD): FGD dengan Advokat pada 25 Agustus 2015, 15 September 2015, 22 September 2015, dan 28 September 2015. FGD dengan anggota Kepolisian pada 30 Oktober 2015, 6 November 2015, dan 13 November 2015. Reviewer di acara presentasi hasil penelitian yang dilakukan pada 14 Desember 2015.

DOI:
https://doi.org/10.22146/jmh.17641
---
Article Metrics

Abstract views : 774 |

views : 1324
Refbacks
There are currently no refbacks.
Copyright (c) 2017 Maria Ulfah, Anne Safrina, Tristam M Moeliono, W.M. Herry Susilowati, A Joni Minulyo
This work is licensed under a
Creative Commons Attribution 4.0 International License
.
Mimbar Hukum Indexed by: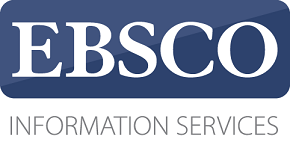 Member of :
---
Copyright of MIMBAR HUKUM
ISSN: 0852-100X(print), ISSN: 2443-0994(online)

This work is licensed under a Creative Commons Attribution-ShareAlike 4.0 International License.Mimbar Hukum by Faculty of Law Universitas Gadjah Mada is licensed under a Creative Commons Attribution 4.0 International License
View My Stats