PROBLEMATIKA PENYELESAIAN SENGKETA KEWENANGAN LEMBAGA NEGARA OLEH MAHKAMAH KONSTITUSI

https://doi.org/10.22146/jmh.15859
Janpatar Simamora
(1*)
,
(1)&nbspBagian Hukum Tata Negara, Fakultas Hukum Universitas HKBP Nommensen, Medan
(*) Corresponding Author
Abstract
According to Article 24C verse (1) of the 1945 Constitution, Constitutional court has an authority to examine the dispute among the state institution in which its authority is given by the constitution directly. But there is a certain problem in practice which is related to definition of "state institution" and "authorities are granted the Constitution" in the 1945 Constitution. This condition opens a debate the interpretation in executing the settlement on authority dispute among the institutions. In addition, should be considered the settlement of disputes the authority of institutions, whose authority derived from regulation other than the Constitution


Menurut ketentuan Pasal 24C ayat (1) UUD NRI Tahun 1945, penyelesaian sengketa kewenangan lembaga negara yang kewenangannya diberikan oleh UUD merupakan kewenangan Mahkamah Konstitusi. Namun dalam praktiknya, proses penyelesaian sengketa kewenangan lembaga negara menghadapi problem tersendiri seiring tidak adanya batasan ruang lingkup dan definisi "lembaga negara" dan frasa "kewenangannya diberikan UUD" secara pasti dalam UUD NRI Tahun 1945. Situasi ini pada akhirnya menimbulkan multitafsir yang berpotensi mengakibatkan tidak efektifnya penyelesaian sengketa kewenangan lembaga negara di Indonesia. Selain itu, perlu dipikirkan mekanisme penyelesaian sengketa kewenangan lembaga yang kewenangannya bersumber dari peraturan selain UUD.
Keywords
state institution, authority dispute, legal standing, Constitution, lembaga negara, sengketa kewenangan, kedudukan hukum, UUD

DOI:
https://doi.org/10.22146/jmh.15859
---
Article Metrics

Abstract views : 241 |

views : 2914
Refbacks
There are currently no refbacks.
Copyright (c) 2016 Mimbar Hukum - Fakultas Hukum Universitas Gadjah Mada
This work is licensed under a
Creative Commons Attribution 4.0 International License
.
Mimbar Hukum Indexed by: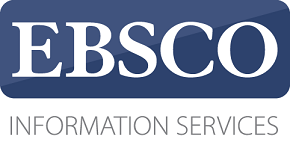 ---
Copyright of MIMBAR HUKUM
ISSN: 0852-100X(print), ISSN: 2443-0994(online)

This work is licensed under a Creative Commons Attribution-ShareAlike 4.0 International License.Mimbar Hukum by Faculty of Law Universitas Gadjah Mada is licensed under a Creative Commons Attribution 4.0 International License
View My Stats