A B C D E F G H I J K L M N O P Q R S T U V W X Y Z All
S
Susidarti, Ratna Asmah
, Faculty of Pharmacy, Universitas Gadjah Mada, Indonesia, 55281
Susidarti, Ratna Asmah
, Cancer Chemoprevention Research Center, Faculty of Pharmacy, Universitas Gadjah Mada, Jalan Sekip Utara, Yogyakarta 55281, Indonesia; Department of Pharmaceutical Chemistry, Faculty of Pharmacy, Universitas Gadjah Mada, Jalan Sekip Utara, Yogyakarta 5528 (Indonesia)
Sutanto, Agus
, Indonesia Tropical Fruit Research Institute, Jl. Raya Solok Aripan KM 8, Solok, Sumatera Barat 27356, Indonesia
Sutaryo, S.
Sutiyanti, Ekris
, Laboratory of Plant Physiology, Department of Tropical Biology, Faculty of Biology, Universitas Gadjah Mada, Yogyakarta, 55281, Indonesia (Indonesia)
Sutrisna, Em
, Doctoral Program of Medical and Health Science, Faculty of Medicine, Universitas Gadjah Mada, Yogyakarta, Indonesia, Faculty of Pharmacy, Muhammadiyah University of Surakarta, Surakarta, Indonesia (Indonesia)
Sutrisno, Sutrisno
, Department of Mechanical and Biosystem Engineering, IPB University, 16680, Dramaga, Indonesia
Suwanto, Antonius
, Faculty of Biotechnology, Atma Jaya Catholic University, Jalan Jendral Sudirman 51, Jakarta Selatan 12930, Indonesia (Indonesia)
Suwarno, S.
Suwarto, Imam Tubagus
, PT. Charoen Pokphand Jaya Farm Mekarsari, Sukabumi 43196, Indonesia (Indonesia)
Suyadi, S.
Suzuki, Iwane
, Graduate School of Life and Environmental Sciences, 1-1-1 Tennodai, University of Tsukuba, Tsukuba, 305-8572 (Japan)
Suzuki, Tatsuyuki
, Laboratory of Animal Reproduction and Biotechnology, The United Graduate School of VeterinarySciences, Yamaguchi University, Yamaguchi 753-8515, Japan
Swarnalatha, P
, Indian Institute of Horticultural Research (IIHR), Hessaraghatta Lake PO, Bangalore, Karnataka-560089 (India)
Syahbudin, Atus
, Laboratory of Dendrology and Ethnobotany, Faculty of Forestry, Universitas Gadjah Mada, Bulaksumur Yogyakarta, Indonesia (Indonesia)
Syahputra, Khairul
, Faculty of Science and Technology, University of Al-Azhar Indonesia, Jakarta, Indonesia (Indonesia)
Syahruni, Sari
, Research Center for Molecular Biotechnology and Bioinformatics, Universitas Padjadjaran, Jl.Singaperbangsa 2 Bandung, West Java 40132, Indonesia
Syamsiah, Siti
Syamsudin, Tati Suryati
, School of Life Sciences and Technology, Insttut Teknologi Bandung, Jalan Ganesa 10, Bandung 40132 (Indonesia)
176 - 194 of 194 Items
<<
<
3
4
5
6
7
8
Past issues
---
---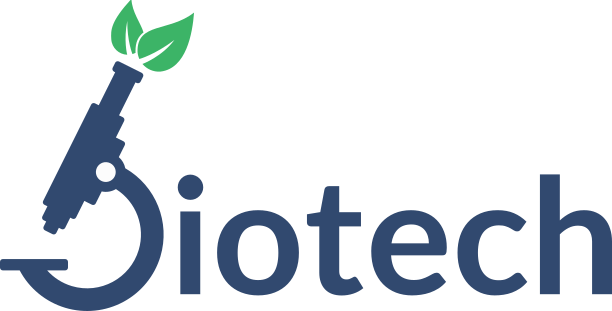 The Indonesian Journal of Biotechnology (print ISSN 0853-8654; online ISSN 2089-2241) is published by the Research Center for Biotechnology in collaboration with the Graduate School of Universitas Gadjah Mada. The content of this website is licensed under a Creative Commons Attribution-ShareAlike 4.0 International License, and attributable to Siti Nurleily Marliana and Joaquim Baeta. Built on the Public Knowledge Project's OJS 2.4.8.1 and designed by Joaquim Baeta.
View website statistics.