A B C D E F G H I J K L M N O P Q R S T U V W X Y Z All
K
Kabirun, Siti
, Department of Agricultural Microbiology, Faculty of Agriculture, Universitas Gadjah Mada, Yogyakarta (Indonesia)
Kabirun, Siti
Kabirun, Siti
(Indonesia)
Kandito, Argawi
, Department of Plant Protection, Faculty of Agriculture, Gadjah Mada University, Jln. Flora 1, Bulaksumur, Sleman, Yogyakarta 55281 (Indonesia)
Kann, Michael
Kann, Michael
, Institute of Medical Virology, Justus-Liebig-University, Giessen, Germany.Frankfurterstrasse 107, 35392 Giessen, Germany
Karim, Aditya Krishar
Karimah, Nihayatul
, Bioinformatics Department, Indonesia International Institute for Life Sciences (Indonesia)
Karja, Ni Wayan Kurniani
Karja, Ni Wayan Kurniani
, Department of Reproduction and Obstetric, Faculty of Veterinary Medicine, Gadjah Mada University,Yogyakarta 55281, Indonesia
Karja, Ni Wayan Kurniani
, Department of Reproduction and Obstetric, Faculty of Veterinary Medicine, Gadjah Mada University,Yogyakarta 55281, Indonesia.Department of Animal Sciences, Reproductive Biology Research Unit, National Institute of Agrobiological Sciences, Tsukuba, Ibaraki
Kartawidjajaputra, Felicia
, Nutrifood Research Center, PT Nutrifood Indonesia, Jalan Rawa Bali II No. 3, Jakarta Timur 13920, Indonesia (Indonesia)
Kartika, Aprilia Indra
, Faculty of Nursing and Health Sciences, Universitas Muhammadiyah Semarang, Semarang 50273 (Indonesia)
Kartika, Aprilia Indra
, Medical Laboratory Technology, Faculty of Nursing and Health Science, Universitas Muhammadiyah Semarang, Jl. Kedungmundu Raya No. 18 Semarang City, Central Java 50273, Indonesia (Indonesia)
Kartikawati, Noor Khomsah
, Centre for Forest Biotechnology and Tree Improvement, Yogyakarta (Indonesia)
Kasanah, Noer
, Department of Fisheries, Faculty of Agriculture, Universitas Gadjah Mada, Bulaksumur, Caturtunggal, Depok, Sleman, Daerah Istimewa Yogyakarta 55281 Indonesia (Indonesia)
Kasiamdari, Rina Sri
, Faculty of Biology, Universitas Gadjah Mada, Jalan Teknika Selatan, Sekip Utara, Yogyakarta 55281, Indonesia (Indonesia)
Kasiamdari, Rina Sri
(Indonesia)
Kasiamdari, Rina Sri
Kawaichi, Masashi
Kawaichi, Masashi
(Japan)
Kawaichi, Masashi
, Division of Gene Function in Animals, Nara Institute of Science and Technology, Ikoma, 630‐0192, Japan (Japan)
Kawaichi, Masashi
, Laboratory of Gene Function in Animals, Department of Molecular Biology, Graduate School ofBiological Science, Nara Institute of Science and Technology 8916-5 Takayama, Ikoma, Nara630-0101, Japan
Kawaichi, Masashi
, Laboratorium of Gene Function of Animal, Nara Institute of Science and Technology, Nara, Japan (Japan)
Kerans, Fiano A.
, Biotechnology Study Program, The Graduate Program Universitas Gadjah Mada, Yogyakarta, Indonesia
1 - 25 of 58 Items
1
2
3
>
>>
Past issues
---
---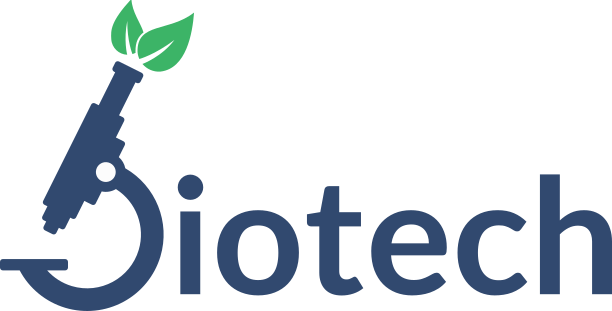 The Indonesian Journal of Biotechnology (print ISSN 0853-8654; online ISSN 2089-2241) is published by the Research Center for Biotechnology in collaboration with the Graduate School of Universitas Gadjah Mada. The content of this website is licensed under a Creative Commons Attribution-ShareAlike 4.0 International License, and attributable to Siti Nurleily Marliana and Joaquim Baeta. Built on the Public Knowledge Project's OJS 2.4.8.1 and designed by Joaquim Baeta.
View website statistics.