A B C D E F G H I J K L M N O P Q R S T U V W X Y Z All
H
Hadanu, Ruslin
, Department of Chemistry Education, Faculty of Teacher Training and Education Science, Pattimura University, Jalan Ir. M. Putuhena, Poka Ambon, Maluku 97234, Indonesia; Department of Chemistry Education, Faculty of Teacher Training and Education Science, S (Indonesia)
Hadi, Purnomo
Hadibarata, Tony
(Indonesia)
Hadibarata, Tony
Halim, Jonathan Alvin Nugraha
, Faculty of Medicine, Diponegoro University, Jl. Prof. Sudarto SH, Tembalang, Semarang 50275 (Indonesia)
Halim, Stefanie Natalia
, Faculty of Medicine, Diponegoro University, Jl. Prof. Sudarto SH, Tembalang, Semarang 50275 (Indonesia)
Hameed, Rasha Sattam
, Department of Biology, Collage of Science, Mustansiriyah University, Baghdad, Iraq
Hamid, Penny Humaidah
Hamid, Radhiyah Mardhiyah
, Laboratory of Biochemistry , Faculty of Biology, Universitas Gadjah Mada, Jl. Teknika Selatan, Sekip Utara, Yogyakarta 55281, Indonesia. (Indonesia)
Hamid, Radhiyah Mardhiyah
, Faculty of Biology, Universitas Gadjah Mada, Jalan Teknika Selatan, Sekip Utara, Yogyakarta 55281, Indonesia (Indonesia)
Hamim, Sadewa Ahmad
, Department of Biochemistry, Faculty of Medicine, Universitas Gadjah Mada, Yogyakarta, Indonesia (Indonesia)
Hamzah, Halizah
, Biological Control Program, Agrobiodiversity and Environmental Research Centre, Malaysia Agriculture Research and Development Institute, Persiaran MARDI‐UPM, Serdang 43400, Malaysia
Handayani, Ch. Retna
, Main Center for Brackishwater Aquaculture and Fisheries, Jepara, Indonesia (Indonesia)
Handayani, Christina Retna
Handayani, Dwi
, Department of Parasitology, Faculty of Medicine, Sriwijaya University, Palembang, Indonesia (Indonesia)
Handayani, Niken Satuti Nur
Handayani, Niken Satiti Nur
, Faculty of Biology, Universitas Gadjah Mada, Jl. Teknika Selatan, Sekip Utara, Sinduadi, Mlati, Sleman, Daerah Istimewa Yogyakarta 55281, Indonesia (Indonesia)
Handayani, Niken S. N.
, Department of Genetics, Faculty of Biology, Universitas Gadjah Mada, Jl. Teknika Selatan Sekip Utara Bulaksumur, Yogyakarta, 55281, Indonesia
Handayani, Sri
, Cancer Chemoprevention Research Center, Faculty of Pharmacy, Universitas Gadjah Mada, Indonesia, 55281
Hanim, Chusnul
, Universitas Gadjah Mada, Jl. Fauna No. 3, Karang Gayam, Caturtunggal, Sleman, D.I. Yogyakarta 55281, Indonesia (Indonesia)
Hanim, Chusnul
, Faculty of Animal Science, Universitas Gadjah Mada, Yogyakarta (Indonesia)
Haniyya, Haniyya
, Center for Bioindustrial Technology, Agency of Assessment and Application of Technology (BPPT), Building 611/614, LAPTIAB‐BPPT, PUSPIPTEK Area, Setu, South Tangerang 15314, Indonesia
Hanum, Laila
(Indonesia)
Hapsari, Rebriarina
, Faculty of Medicine, Diponegoro University, Jl. Prof. Sudarto SH, Tembalang, Semarang 50275 (Indonesia)
Hara, Hirofumi
, Malaysia Japan International Institute of Technology (MJIIT), Department of Chemical and Environmental Engineering (CHEE), Universiti Teknologi Malaysia, Jalan Sultan Yahya Petra, 54100, Kuala Lumpur (Malaysia)
1 - 25 of 92 Items
1
2
3
4
>
>>
Past issues
---
---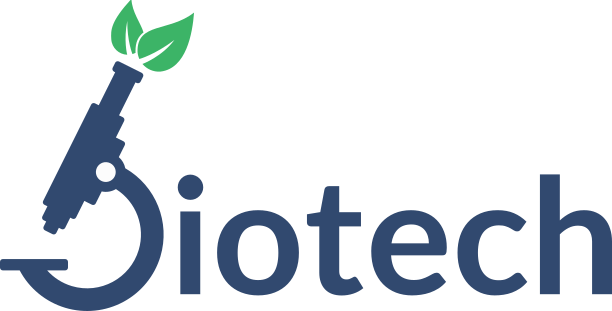 The Indonesian Journal of Biotechnology (print ISSN 0853-8654; online ISSN 2089-2241) is published by the Research Center for Biotechnology in collaboration with the Graduate School of Universitas Gadjah Mada. The content of this website is licensed under a Creative Commons Attribution-ShareAlike 4.0 International License, and attributable to Siti Nurleily Marliana and Joaquim Baeta. Built on the Public Knowledge Project's OJS 2.4.8.1 and designed by Joaquim Baeta.
View website statistics.