A B C D E F G H I J K L M N O P Q R S T U V W X Y Z All
D
Denis, Dionisius
, Eijkman Institute for Molecular Biology, Ministry of Research, Technology, and Higher Education, Jalan Diponegoro No. 69, Jakarta 10430, Indonesia (Indonesia)
Desriani, Desriani
, Research Center for Biotechnology, Indonesian Institute of Sciences (Indonesia)
Desriani, Desriani
, Research center for Biotechnology Indonesian Institute of Science, Jl. Raya Bogor No.507, Cibinong, Indonesia
Dewi, Kumala
, Universitas Gadjah Mada (Indonesia)
Dewi, Kumala
(Indonesia)
Dewi, Ni Nyoman Ayu
Dewi, Ratna Stia
, Faculty of Biology, Universitas Gadjah Mada, Jalan Teknika Selatan, Sekip Utara, Yogyakarta 55281, Indonesia; Faculty of Biology, Universitas Jenderal Soedirman, Jalan Dr. Soeparno No. 63, Purwokerto 53122, Indonesia (Indonesia)
Dhenni, Rama
, Eijkman Institute for Molecular Biology, Ministry of Research, Technology, and Higher Education, Jalan Diponegoro No. 69, Jakarta 10430, Indonesia (Indonesia)
Dinoto, Achmad
Djajanegara, Ira
Djuma, Agustina Welhelmina
, Master Program of Basic Medical Science and Biomedicine, Faculty of Medicine, Universitas Gadjah Mada, Yogyakarta, Indonesia
Djumhana, Ali
Dwiprahasto, Iwan
, Department of Pharmacology and Toxicology, Faculty of Medicine Universitas Gadjah Mada, Yogyakarta, Indonesia (Indonesia)
Dwivany, Fenny Martha
(Indonesia)
E
Elfahmi, Elfahmi
, School of Pharmacy, Bandung Institute of Technology, Jl. Ganesha 10 Bandung 40132 (Indonesia)
Ertanto, Yogi
, Biotechnology Program, Graduate School of Universitas Gadjah Mada, Jalan Teknika Utara, Sleman, Yogyakarta 55281, Indonesia; Army Medical Center, Jalan Mayjen Soetoyo, Cililitan, Jakarta 13640, Indonesia (Indonesia)
Evizal, Rusdi
(Indonesia)
F
Faatih, Mukhlissul
Fahrudin, Mokhamad
Faizal, Irvan
, Agency for Research Assessment and Application of Technology (BPPT), Serpong. (Indonesia)
Fardhani, Dinar Mindrati
(Indonesia)
Farida, Yuyun
Faridah, Eny
, Laboratory of Plant Physiology, Faculty of Forestry, Universitas Gadjah Mada, Bulaksumur Yogyakarta, Indonesia (Indonesia)
Fatchiyah, F.
, Departement of Biology, Faculty of Mathematic and Natural Science, Universitas Brawijaya, Malang (Indonesia)
Fatmawati, Umi
, Graduate School of Bogor Agricultural University, Microbiology Study Program, Department of Biology, Faculty of Mathematics and Natural Sciences, Bogor (Indonesia)
101 - 125 of 727 Items
<<
<
1
2
3
4
5
6
7
8
9
10
>
>>
Past issues
---
---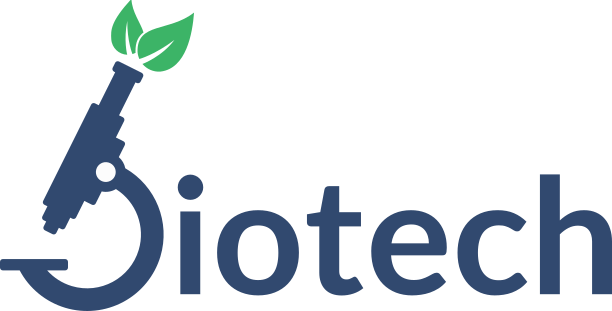 The Indonesian Journal of Biotechnology (print ISSN 0853-8654; online ISSN 2089-2241) is published by the Research Center for Biotechnology in collaboration with the Graduate School of Universitas Gadjah Mada. The content of this website is licensed under a Creative Commons Attribution-ShareAlike 4.0 International License, and attributable to Siti Nurleily Marliana and Joaquim Baeta. Built on the Public Knowledge Project's OJS 2.4.8.1 and designed by Joaquim Baeta.
View website statistics.