A B C D E F G H I J K L M N O P Q R S T U V W X Y Z All
W
Wijayanti, Nastiti
, Laboratory of Animal Physiology, Faculty of Biology, Universitas Gadjah Mada, Jl. Teknika Selatan, Sekip Utara, Bulaksumur, Yogyakarta 55281 (Indonesia)
Wijayanti, Nastiti
, Department of Biology, Faculty of Biology, Universitas Gadjah Mada, Yogyakarta, Indonesia (Indonesia)
Wijayanti, Nastiti
, Graduate School of Biotechnology, Universitas Gadjah Mada, Barek Utara, Yogyakarta, Indonesia (Indonesia)
Wijayanti, Nastiti
Wikantika, Ketut
, Center for Remote Sensing, Institut Teknologi Bandung, Jl. Ganesha No. 10, Bandung, 40132, Indonesia; Bali International Research Center for Banana, Jl. Raya Kampus UNUD, Badung, Bali 80361, Indonesia
Winasti, Satyagraha Ari
, Laboratory red blood cell and enzyme disorder, Eijkman Institute for Molecular Biology, Jakarta, Indonesia (Indonesia)
Wines, Bruce
Wiraswati, Hesti Lina
, Department of Biomedical Sciences, Parasitology Division, Faculty of Medicine Universitas Padjadjaran, Jl. Raya Bandung‐Sumedang Km 21, Jatinangor, Sumedang, West Java 45363, Indonesia
Wirawati, Chandra Utami
, Food Technology Department, Politeknik Negeri Lampung, Jl. Soekarno Hatta Rajabasa 10, Bandar Lampung 35141, Indonesia (Indonesia)
Wirohadidjojo, Yohanes Widodo
, Department of Dermatology and Venereology, Faculty of Medicine, Universitas Gadjah Mada and Dr. Sardjito General Hospital, Yogyakarta (Indonesia)
Wirohadidjojo, Yohanes Widodo
, Department of Dermatology and Venereology, Faculty of Medicine, Public Health, and Nursing Universitas Gadjah Mada/Dr. Sardjito General Hospital, Yogyakarta 55281, Indonesia
Witasari, Lucia Dhiantika
, Department of Food and Agricultural Products Technology, Faculty of Agricultural Technology, Universitas Gadjah Mada, Jl. Flora No. 1, Yogyakarta 55281, Indonesia (Indonesia)
Witasari, Lucia Dhiantika
(Indonesia)
Wiydatmoko, Leonardus
, Department of Clinical Pathology, Faculty of Medicine, Universitas Padjadjaran, Hasan Sadikin Hospital, Jl. Pasteur No.38 Bandung, West Java 40161, Indonesia
Wulandari, Wulandari
, Graduate School, Universitas Gadjah Mada, Jl. Teknika Utara, Yogyakarta 55281, Indonesia; Cancer Chemoprevention Research Center, Faculty of Pharmacy, Universitas Gadjah Mada, Sekip Utara, Yogyakarta 55281, Indonesia (Indonesia)
Wuryastuti, Hastari
, Faculty of Veterinary Medicine, Universitas Gadjah Mada, Jl. Fauna No.2, Sleman, Yogyakarta 55281 (Indonesia)
Y
Yahya, Adibah
, Faculty of Science, Department of Biosciences, Universiti Teknologi Malaysia, 81310, UTM Johor Bahru (Malaysia)
Yakubu, Sabo E.
Yamabhai, Montarop
, School of Biotechnology: Institute of Agricultural Technology, Suranaree University of Technology, 111 University Avenue, Nakhon Ratchasima 30000, Thailand (Thailand)
Yamazoe, Atsushi
, Biological Resource Center, National Institute of Technology and Evaluation, Nishihara, Shibuya-ku, Tokyo, Japan (Japan)
Yanti, Nur Arfa
Yanti, Nur Arfa
, Study Program of Biology, FKIP, Haluoleo University, Kendari, IndonesiaLaboratory of Microbiology, Faculty of Biology Gadjah Mada University, Yogyakarta, Indonesia
Yanti, Nur Arfa
(Indonesia)
Yaprianto, Kelvin
, Stem Cell Division, Stem Cell and Cancer Institute, Jl. A. Yani No. 2 Pulo Mas, Jakarta 13210 (Indonesia)
Yasa, Ngurah S.
, Faculty of Agriculture, Universitas Gadjah Mada, Jl. Flora, Bulaksumur, Yogyakarta, 55281, Indonesia; National Broodstock Centre for Shrimp and Mollusk, Abalone Hatchery Unit, Tigaron, Karangasem, Bali, Indonesia
1076 - 1100 of 1121 Items
<<
<
39
40
41
42
43
44
45
>
>>
Past issues
---
---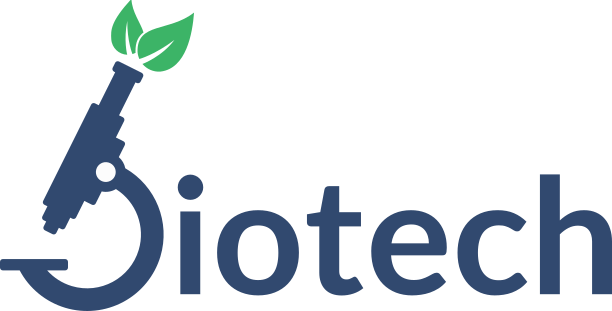 The Indonesian Journal of Biotechnology (print ISSN 0853-8654; online ISSN 2089-2241) is published by the Research Center for Biotechnology in collaboration with the Graduate School of Universitas Gadjah Mada. The content of this website is licensed under a Creative Commons Attribution-ShareAlike 4.0 International License, and attributable to Siti Nurleily Marliana and Joaquim Baeta. Built on the Public Knowledge Project's OJS 2.4.8.1 and designed by Joaquim Baeta.
View website statistics.