Call For Papers Vol. 7 No. 2 October 2024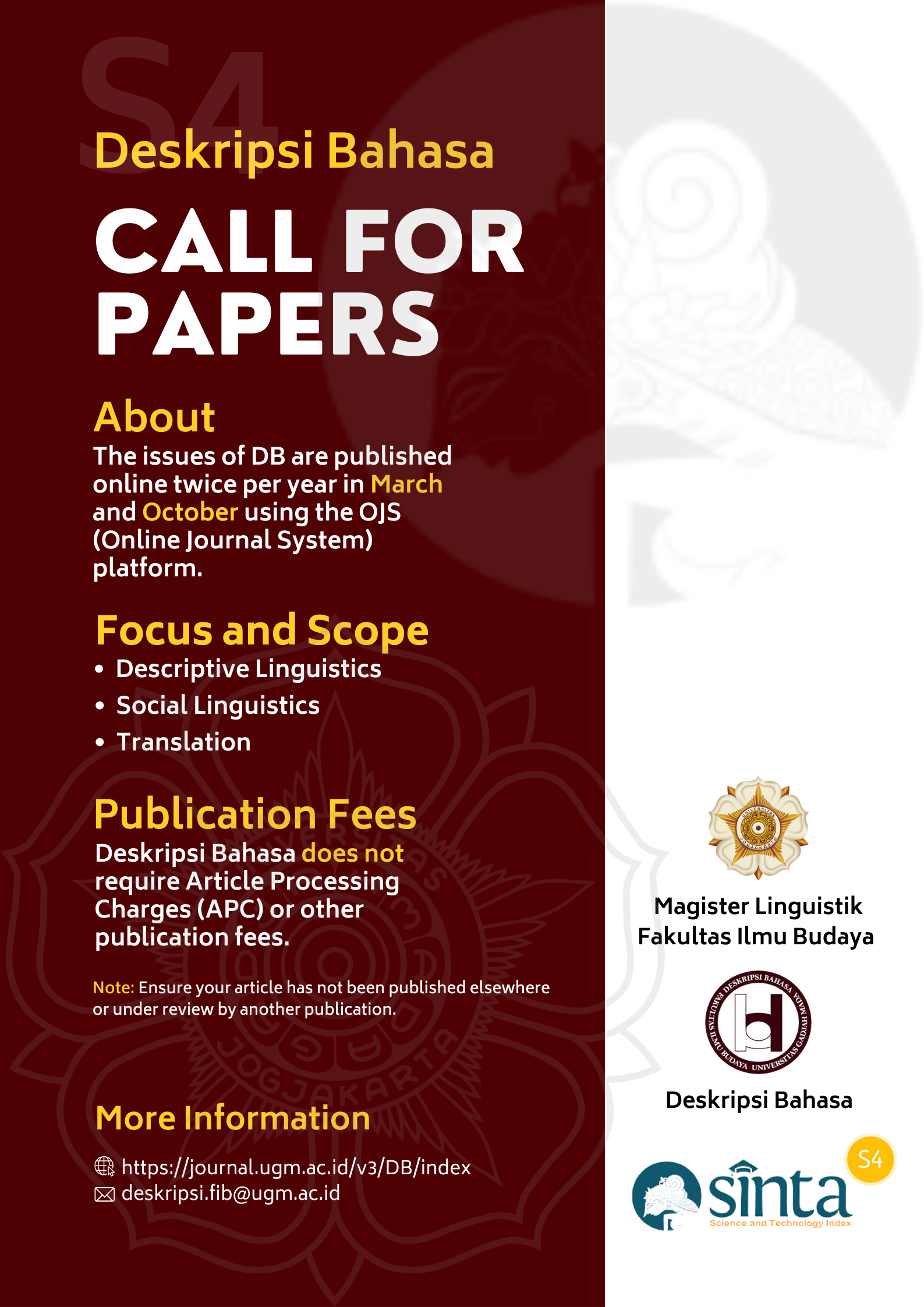 Deskripsi Bahasa [DB] is an academic, open-access, and peer-reviewed journal focusing on linguistic studies and published by the Department of Languages and Literatures, Faculty of Cultural Sciences, Universitas Gadjah Mada, in collaboration with Forum Linguistik. DB aims to share and disseminate diverse perspectives based on in-depth research and critical ideas in linguistic studies with its branches. We hope various linguistics studies published on DB can be used practically by different parties involved in studying and solving linguistic problems.
The issues of DB are published online twice per year in March and October using the OJS (Online Journal System) platform. Manuscripts authored by students, lecturers, researchers, and linguistic practitioners who accomplish the requirements of DB can be submitted via OJS. Before submitting a manuscript, please ensure it fits DB's focus and scope, is written in Indonesian or English, and follows our submission guidelines. Please note that only research articles are accepted.
Sub Themes:
Descriptive Linguistics
Social Linguistics
Translation
For further information:
Publication Fees:
Deskripsi Bahasa does not require Article Processing Charges (APC) or other publication fees.
Contact:
Email: deskripsi.fib@ugm.ac.id
Website: https://jurnal.ugm.ac.id/v3/DB