For revision process in Jurnal Kawistara, the authors should follow step-by-step in the picture below or download here.
* Note: For article revisions please refer to the Author guidelines page, including our feedback which had been sent to the authors' email. Please check your email.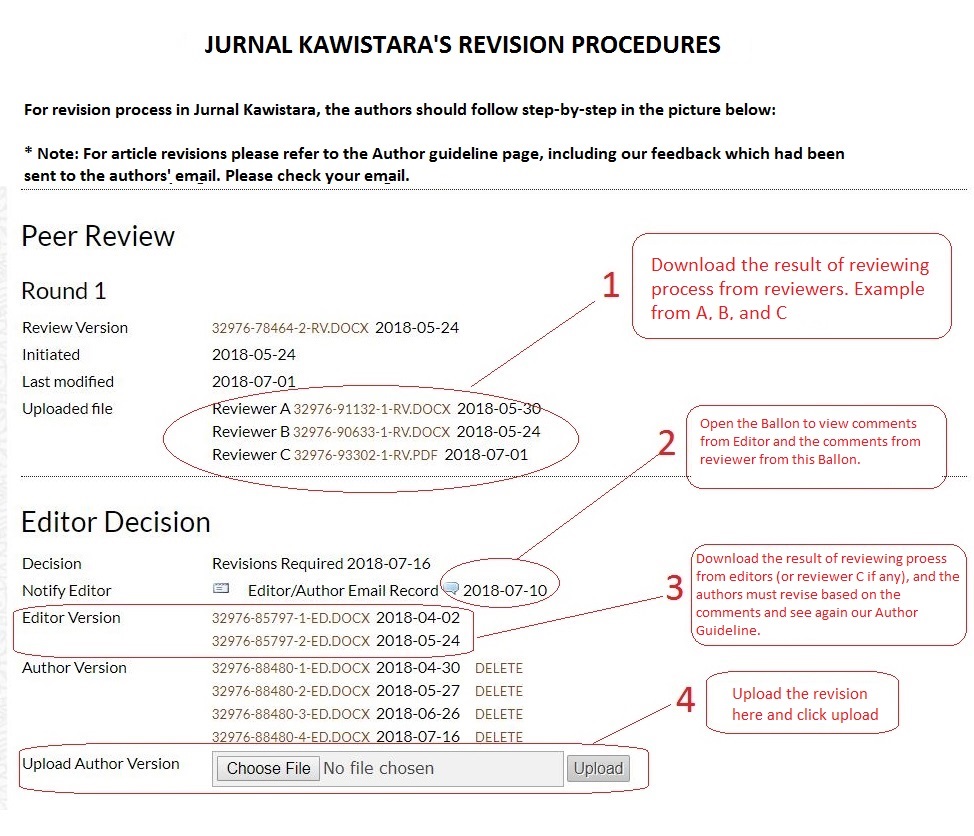 STEP BY STEP:
STEP 1 :
Download the result of reviewing process from reviewers.
STEP 2 :
Open the Ballon to view comments from Editor and the comments from reviewer from
this Ballon.
STEP 3 :
Download the result of reviewing proess from editors (or reviewer C if any), and
the authors must revise based on the comments and see again our Author Guideline.
STEP 4 :
Upload the revision here and click upload
After Revision Process: