Injuries on Seedlings Caused by Potential Weed in Tropical Rain Forest Regeneration Areas

https://doi.org/10.22146/jpti.12393
Sumardi Sumardi
(1*)
, S. M. Widyastuti
(2)
(1)&nbspFakultas Kehutanan Universitas Gadjah Mada
(2)&nbspFakultas Kehutanan Universitas Gadjah Mada
(*) Corresponding Author
Abstract
The experiment aimed to assess the injuries on Shorea seedlings caused by weed in artificial regeneration of tropical rain forest in Jambi. Four planting systems, strip nurse planting (using Acacia mangium, Paraserianthes falcataria and Gmelina arborea), line planting, gap planting and natural regeneration, were used. Seedling injuries were assessed based on part of seedling suppressed. Results indicated that Shorea seedling suffered from varying degrees of injuries, depending on weed species and part of the seedling suppressed. The dominance of weed and damage intensity were determined by the level of canopy opening on the planting systems. Ground cover dominated rapidly in open canopy, causing up to 55.27% injuries on the seedlings in the strips of G. arborea and P. falcataria. Whereas creepers and vines became dominant in moderate canopy opening. The injury of Shorea seedling planted under nurse tree was determined by the species and planting density of nurse tree used. Light canopy nurse tree such as P. falcataria failed to suppress ground weed, but in the contrary, A. mangium with heavy canopy still allowed creepers and vines to grow.
Keywords
weed; Shorea; scoring system
References
Bernade, M.A. 1992. Global Warning. John Wiley, New York, 31.7 pp.
Hardiwinoto, S. 1996. Shading Effects of Some Tree Species on the Growth of Some Dipterocarp Species. Annual Report of Joint Research GMU-KEEC 1995/1996.
Kimmins, J.P. 1996. Forest Ecology. A Foundation for Sustainable Management. Prentice-Hall, Inc. New Jersey. 596 pp.
Mangold, R. 1997. Forest Health Monitoring. Field Methods Guide. USDA Forest.
Okimori, Y., J. Kikuchi, S. Hardiwinoto & T. Watanabe. 1996. Gap Plantation of Dipterocarps in Jambi. Proc. of the Seminar on Ecology and Reforestation of Dipterocarp Forest. Fae. of Forestry, GMU and KEEC Japan.
Salisbury, F.B. & C.W. Ross. 1978. Plant Physiology 2nd Edition. Wadsworth Publishing Co, Inc. Belmont California. 422 pp.
Sumardi & S.M. Widyastuti. 1997. The Distribution and Specific Activity of Nitrogen Fixing Plants in the Low-land Dipterocarp Forest in Jambi, Sumatra. Proceed. FORTROP'96. Kasetsart University, Bangkok, Thailand.
Sumardi & S.M. Widyastuti. 1999. Nitrogen Fixing Lianas and Growth Habits in Tropical Ram Forest. In Sabamurdin, S, Suhardi, & Y. Okimori (eds). Ecological Approach for Tropical Forest Rehabilitation. Proceed. of National Seminar. Faculty of Forestry, Gadjah Mada University, Indonesia.
Widyastuti, S.M. & Sumardi. 1999. Assessment of pest and disease status of early growth of Shorea spp. Forestry Bulletin 40 (in press)/

DOI:
https://doi.org/10.22146/jpti.12393
---
Article Metrics

Abstract views : 649 |

views : 337
Refbacks
There are currently no refbacks.
Copyright (c) 2000 Jurnal Perlindungan Tanaman Indonesia
This work is licensed under a
Creative Commons Attribution-ShareAlike 4.0 International License
.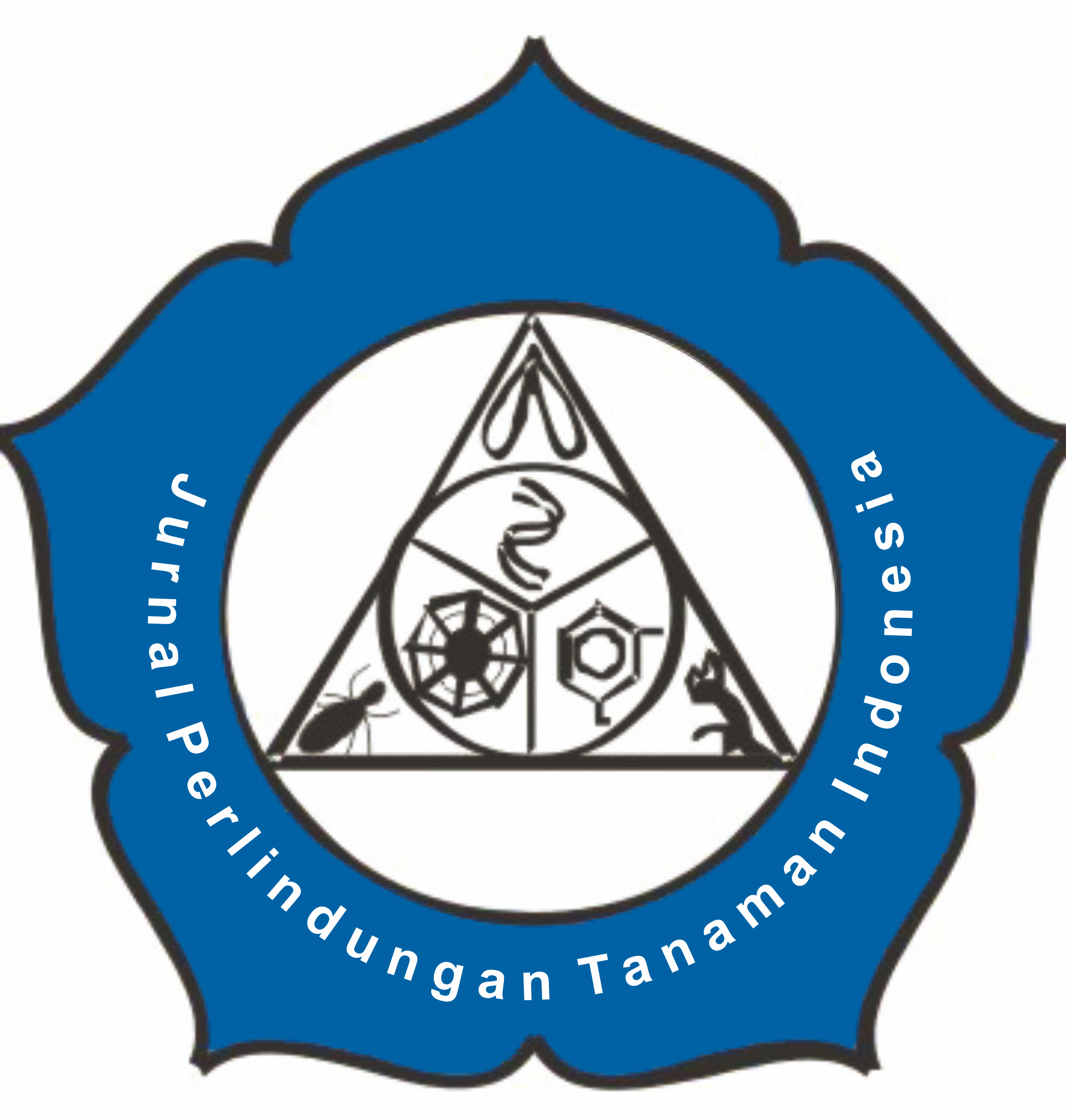 Jurnal Perlindungan Tanaman Indonesia ISSN 1410-1637 (print), ISSN 2548-4788 (online) is published by Department of Plant Protection, Faculty of Agriculture, Universitas Gadjah Mada in collaboration with Indonesian Entomological Society (Perhimpunan Entomologi Indonesia, PEI) and Indonesian Phytopathological Society (Perhimpunan Fitopatologi Indonesia, PFI). The content of this website is licensed under a Creative Commons Attribution-ShareAlike 4.0 International License.  
View website statistics