Effect of Enhancing Factor on The Developmental Resistance of Pseudaletia separata Larvae Orally Inoculated with Pseudaletia unipuncta Nucleopolyhedrovirus

https://doi.org/10.22146/jpti.12101
Arman Wijonarko
(1*)
, Hamano Kunikatsu
(2)
(1)&nbspFakultas Pertanian Universitas Gadjah Mada
(2)&nbspTokyo University of Agriculture and Technology
(*) Corresponding Author
Abstract
Larvae of lepidopteran insect become increasingly resistant to baculovirus infection as they age. The mechanism for this resistance is not known yet, but the phenomenon does not occur when an enhancing factor was added to the viral inoculum. This observation indicated that the mechanism of resistance occur during primary infection within midgut. By assessing the fusion of positive microvillus cell using flow cytometer, we indicated that enhancing factor may somehow help the virus to fuse in the midgut of older insect.
Keywords
enhancing factor; baculovirus; developmental resistance
References
Berkson, J. 1955. Estimate of the integrated normal curve by minimum nonnitchi-square with particular reference to bioassay. J. Am. Statist. Assoc. 50: 529-549.
Cioffi, M., & Wolfersberger, M.G. 1983. Isolation of separate apical, lateral and basal plasma membrane from cells of an insect epithelium. A procedure based on tissue organization and ultrastructure. Tissue and Cell. 15: 781-803.
Engelhard, E.K., Kam-Morgan, L.N.W., Washburn, J.O., & Volkman, L.E.1994. The insect tracheal system: A conduit for the systemic spread of Autographa californica MNPV. Proc. Natl. Ac. Sci. USA. 91: 3224-3227.
Engelhard, E.K., & Volkman, L.E. 1995. Developmental resistance in fourth instar Trichoplusia ni orally inoculated with Autographa califomica MNPV. Virology 167: 384-389.
Hukuhara, T., & Wijonarko, A. 2001. Enhanced fusion of a nucleopolyhedrovirus with cultured cells by a virus enhancing factor from an entomopoxvirus. J. lnvertebr. Pathol. 77: 62-67.
Hattori, M. & Atsuzawa, S. (1980). Mass rearing of the cabbage armyworm Mamestra brassicae Linn. and the common armyworm, Mythimna separate Walk (Lepidoptera: Noctuidae) on simple artificial diet. Jpn. J. Appl. Entomol. Zool. 24, 36-38.
Hukuhara, T., & Zhu, Y. 1989. Enhancement of in vitro infectivity of a nuclear polyhedrosis virus by a factor in the capsule of a granulosis virus. J. Invertebr: Pathol. 54, 71- 78, (1987)
Wang, P. & Granados, R.1997. Molecular cloning and sequenching of a novel invertebrate intestinal mucin cDNA. J. Biol. Chem. 272, 16663-16669.
Washburn, J.0., Kirkpatrick, B.A. & Volkman, L.E. 1995. Comparative pathogenesis of Autographa californica MNPV in larvae of Trichoplusia ni and Hetiothis visrescens. Virol. 209, 561-568
Washburn, J.O., Wong, J.F., & Volkman, L.E. 2001. Comparative pathogenesis of Helicoverpa zea S nucleopolyhedrovirus in noctuid larvae. J. Gen. Virot. 82, 1777-1784.
Wijonarko, A., & Hukuhara, T. 1998. Detection of a virus enhancing factor in the spheroid, spindle, and virion of an entomopoxvirus. J. Invertebr. Pathol. 72, 82-86.
Xu, J., & Hukuhara, T. 1992. Enhanced infection of a nuclear polyhedrovirus in larvae of the armyworm, Pseudaletia unipuncta, by a factor in the spheroids of an entomopoxvirus. J. lnvertebr. Pathol. 60, 259-264
Xu, J., & Hukuhara, T.1994. Biochemical properties of an enhancing factor of an entomopoxvirus. J. Invertebr. Pathol. 63, 14-18 Zar, J.H. 1984. Biostatistical analysis. Prentice-Hall, NJ. 27-60.

DOI:
https://doi.org/10.22146/jpti.12101
---
Article Metrics

Abstract views : 248 |

views : 143
Refbacks
There are currently no refbacks.
Copyright (c) 2005 Jurnal Perlindungan Tanaman Indonesia
This work is licensed under a
Creative Commons Attribution-ShareAlike 4.0 International License
.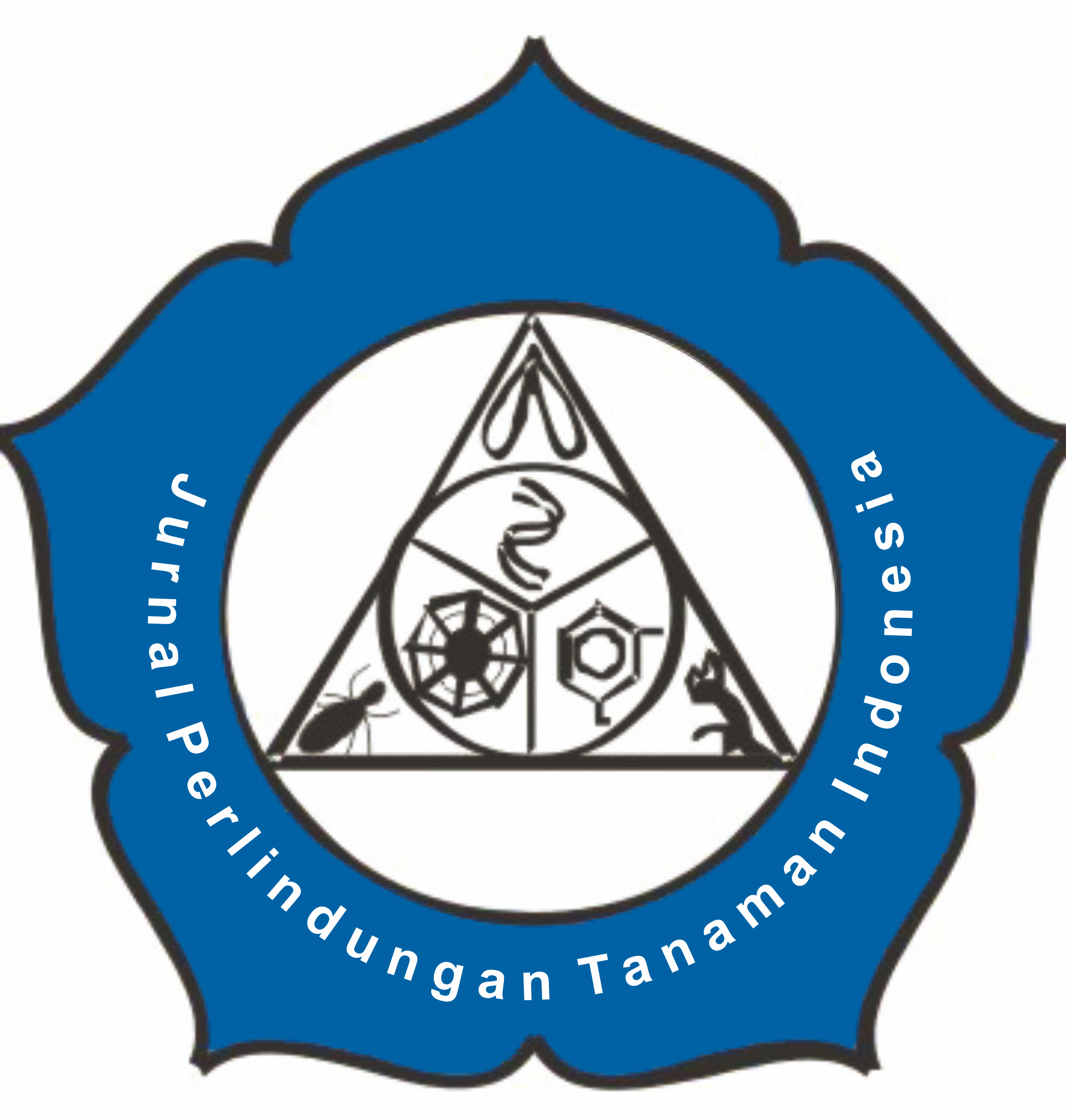 Jurnal Perlindungan Tanaman Indonesia ISSN 1410-1637 (print), ISSN 2548-4788 (online) Accredited Journal, Based on Decree of the Minister of Research, Technology and Higher Education, Republic of Indonesia Number 30/E/KPT/2018, Vol. 21 No. 1 the Year 2017 - Vol. 25 No. 1 the Year 2021. Design by Wibiseno, Indexing & Abstracting , view my stats