Diplomatika is an academic, open access, and peer-reviewed journal founded and first published in 2017 by the Applied Archival Science Study Program, Vocational School of Universitas Gadjah Mada, Indonesia. 
Focusing on archives management, records management, and information and documentation management as it is viewed from the Indonesian perspective, Diplomatika provides a platform for the presentation, analysis, and criticism of provocative work, publishing articles that transcend disciplines and advance the study of archival science and information science.
Issues are published two times per year (in first and second semester). Submissions are open year-around. However, before submitting, please ensure that the manuscript fits within Diplomatika's focus and scope, and is written in English or Indonesia and follows our author guidelines. Please note that only research articles or book review are accepted.
Diplomatika has been accredited by Akreditasi Jurnal Nasional (ARJUNA) officially Managed by Ministry of Research, Technology, and Higher Education, Republic Indonesia SINTA 4 grade since 2019 to 2024. No. Surat Keterangan:28/E/KPT/2019, Judul Surat Keterangan : Peringkat Akreditasi Jurnal Ilmiah Periode V Tahun 2019, Tanggal 26 Sep 2019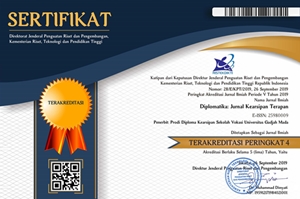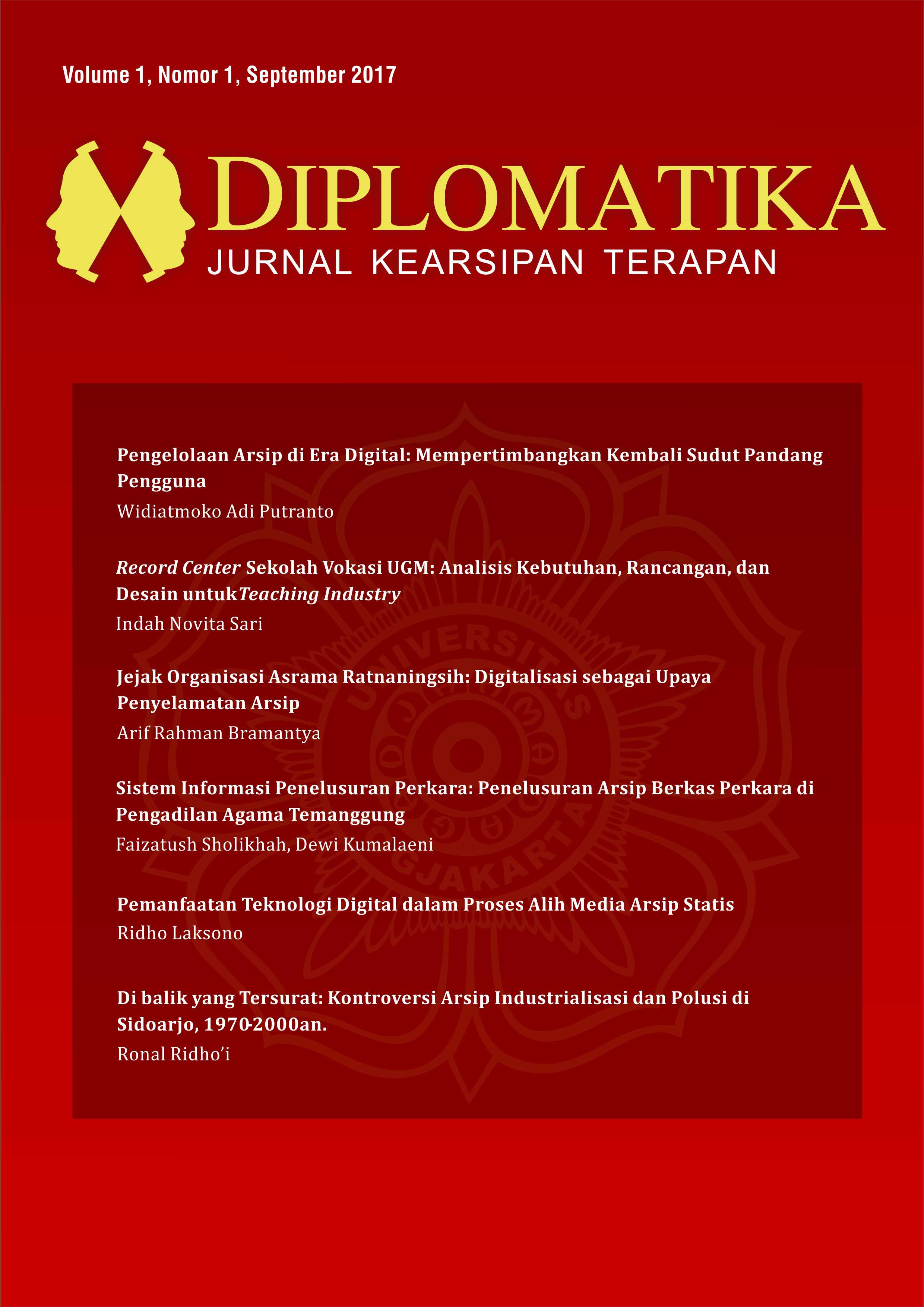 Announcements
Upcoming Edition

Diplomatika solicits manuscript submissions which tally to our focus and scope. We invite authors in the related fields of applied archival science to submit articles for the upcoming edition.

We're pleased to announce that Diplomatika has been accepted for inclusion in Dimensions Database effective 2 September 2018. This inclusion as a part of our continued efforts to develop Diplomatika into the ideal platform for the publication of studies in archival science particularly those originating from Indonesia, which will always be an ongoing process of self-evaluation and refinement. As such, this marks an important step in the progress of our journal. 

Diplomatika utilizes Online Journal System which requires all authors to register through online submission system. Author allows to track their submissions progress and enables shorter processing time. Only manuscripts submitted through Online Journal System are accepted. Please read the guidelines carefully, as manuscripts which do not follow the guidelines will be rejected by editors from further reviewing. Authors without an Diplomatika account are required to create an account first before submitting. Make sure that you choose "Author" from the Role dropdown menu.

Posted: 2018-05-01
Vol 3, No 1 (2020)
Table of Contents
Articles
Fajar Nyfantoro, Tamara Adriani Salim, Anon Mirmani

10.22146/diplomatika.48495

Abstract views : 582 |

views : 1915

1-13
Nindya Indrasweri, Elya Riska Dwi Wahyuni, M.Salman Al Farisy

10.22146/diplomatika.51745

Abstract views : 230 |

views : 244

52-62