Announcements
Accepted Manuscript

Authors can now check the information of manuscripts that have been accepted and will be published in Buletin Psikologi. The information can be seen in "
Accepted Manuscript
" menu.
Buletin Psikologi has been re-accredited

Buletin Psikologi has been re-accredited and awarded Sinta 2 according to Decision Letter (Surat Keputusan) by Minister of Research and Technology/National Research and Innovation Agency Number 85/M/KPT/2020 about Accreditation Rank of Scientific Journal Term 1 Year 2020. The accreditation is valid for five years.
Manuscript Submission

Buletin Psikologi processes all manuscripts through open journal system (OJS). So, we would like to invite authors to submit the manuscript via this link:
https://jurnal.ugm.ac.id/buletinpsikologi
Letter of manuscript submission will be automatically sent to the authors by Email. The process of the manuscript could be monitored through OJS. The admission process of manuscripts is conducted throughout the year. Manuscripts will go through the double-blind peer review and editorial review before accepted for publication.
Should you have any further questions, please do not hesitate to contact us in this number 0895391932434 (WA Only)
Manuscripts can be written in Indonesian or English by using good and correct grammar rules. Writing manuscripts in English is generally in the form of past tense.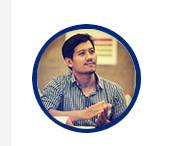 Editor-in-Chief:
      Galang Lufityanto