Agrotechnology Innovation (Agrinova) ISSN: 2686-1747 is a scientific journal that publishes articles in agricultural field which focus on input and output innovations such as planting materials, fertilizer, bio-pesticide, water management, devices and energy and even post harvest sectors. Innovation can be focused on community and business management in agriculture.
Agrotechnology Innovation has been indexed by Google Scholar and Portal Garuda.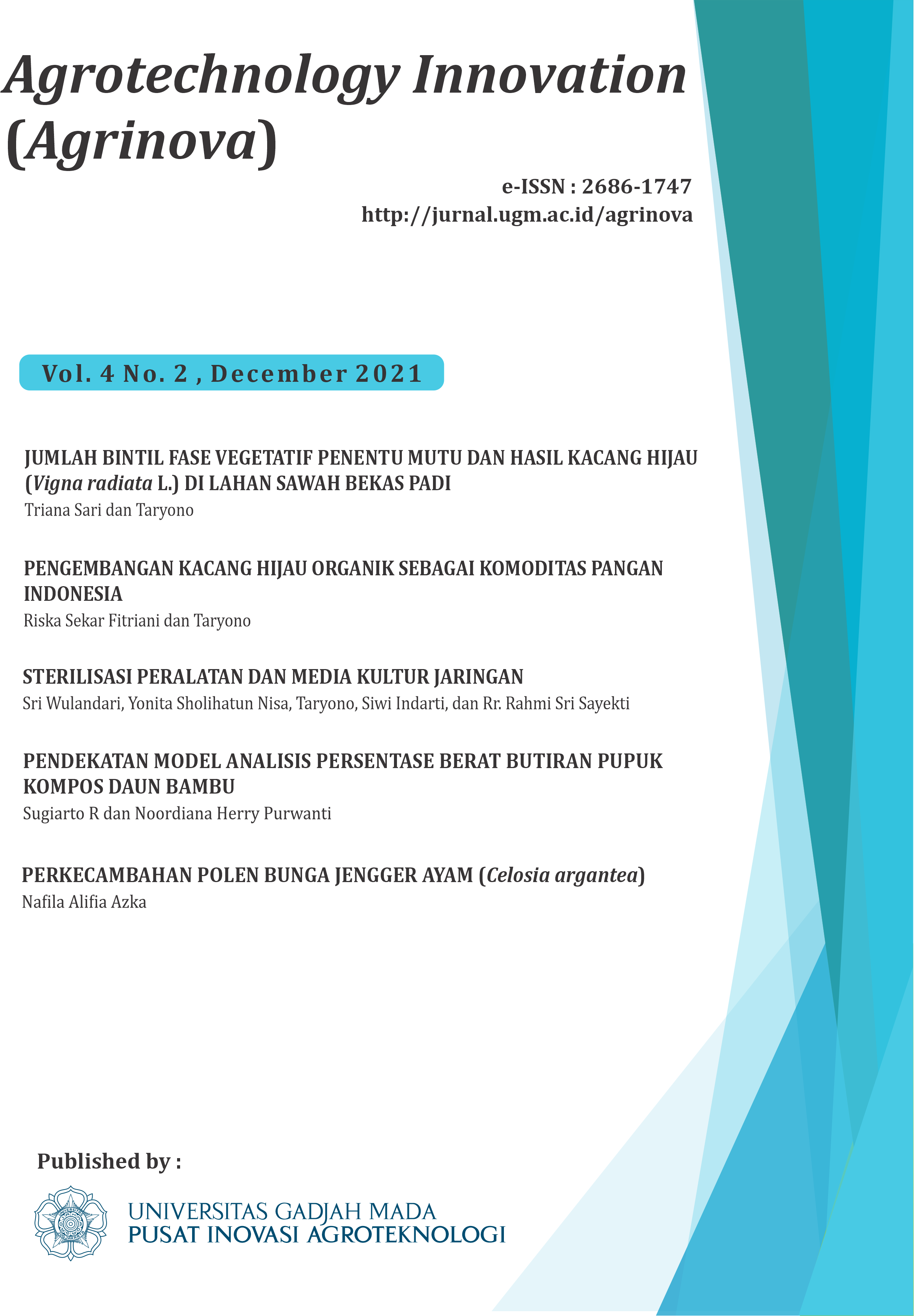 Announcements
No announcements have been published.
Vol 4, No 2 (2021)
Table of Contents
Articles
Triana Sari, Taryono Taryono

10.22146/a.77006

Abstract views : 974 |

views : 1285

1-6
Riska Sekar Fitriani, Taryono Taryono

10.22146/a.77008

Abstract views : 2235 |

views : 3808

7-15
Sri Wulandari, Yonita Sholihatun Nisa, Taryono Taryono, Siwi Indarti, Rahmi Sri Sayekti

10.22146/a.77010

Abstract views : 25614 |

views : 131645

16-19
Raden Sugiarto, Noordiana Herry Purwanti

10.22146/a.77011

Abstract views : 911 |

views : 861

20-23