Packet Filtering Automation System Design Based on Data Synchronization on IP Profile Database Using Python
Tri Multy Rizkilina

Departemen Teknik Elektro dan Informatika, Sekolah Vokasi, Universitas Gadjah Mada

Nur Rohman Rosyid

Departemen Teknik Elektro dan Informatika, Sekolah Vokasi, Universitas Gadjah Mada
Keywords:
Packet Filltering, Firewall Rules, Python, Router Mikrotik
Abstract
Data traffic on a dense network is a threat to cybercrime and a high vulnerability for technology companies so that the challenges to prevent it will be more diverse. Adding a strengthening of the boundary wall or firewall and sorting data through packet filtering plus writing firewall rules to prevent malware and attacks from outside at the network device level is an alternative to protect the traffic you have. When heavy traffic makes data exchange uncontrollable, this research will create an automation design so that the sorting of incoming data packets through selection based on the specified rules runs in real-time so that the prevention of crime that enters the network is more swiftly handled. The system is running successfully by connecting the MQTT Collector as a subscriber that uses the python programming language to retrieve profiling data from the IP Profile database. The system was tested on a mikrotik router RB951Ui-2HnD which then the blocking track record will be stored in the Dynamic Firewall Data database in MongoDB. Also added a tool for controlling data in storage in the form of a program release. The results of the test show that data with an average base score above 20 is blocked and then stored in the block list in checking the collection in the database every 30 seconds. In addition, the data in the database will be checked every day within 30 days which will then be released and recorded in the release log in MongoDB.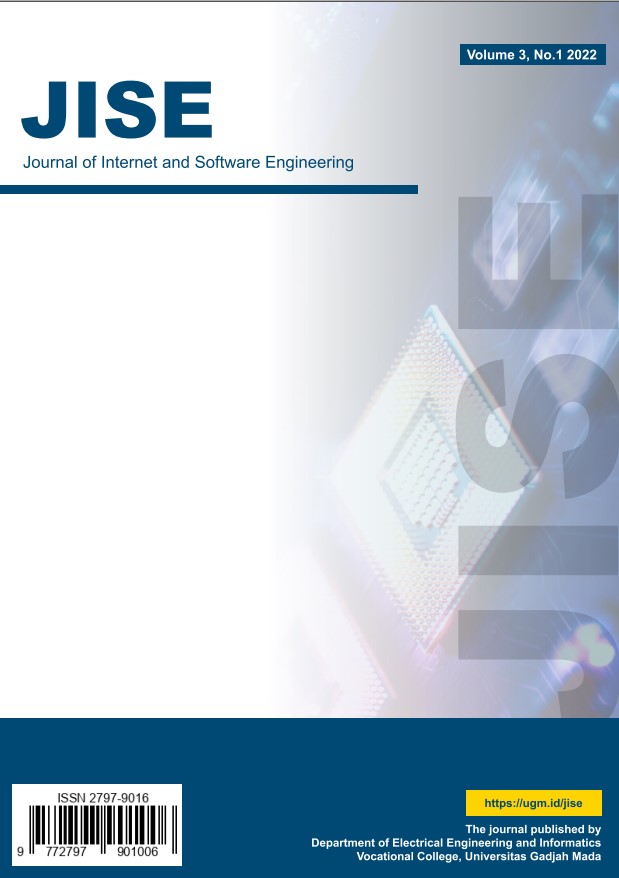 How to Cite
[1]
T. M. Rizkilina and N. R. Rosyid, "Packet Filtering Automation System Design Based on Data Synchronization on IP Profile Database Using Python", JISE, vol. 3, no. 1, pp. 12-19, Nov. 2022.