Representasi Konflik Politik 1965 dalam Cerpen Susuk Kekebalan karya Han Gagas

https://doi.org/10.22146/poetika.35611
Hary Sulistyo
(1*)
(1)&nbspProdi Sastra Indonesia, Fakultas Ilmu Budaya, Universitas Sebelas Maret
(*) Corresponding Author
Abstract
Cerpen Susuk Kekebalankarya Han Gagas merupakan salah satu cerpen dalam buku kumpulan cerpen Catatan Orang Gila. Cerpen tersebut menceritakankonflik politik 1965 dengan setingcerita di Ponorogo, Jawa Timur. Seperti halnya peristiwa bersejarah tersebut, Han Gagas menarasikan keterlibatan negara yang terepresentasikan dalam bentuk aparatusnya yaitutentarayang dibantu oleh masyarakat untuk menyerang tokohyang dianggap simpatisan Lekra, yaitu Warok Wulunggeni beserta pengikutnya sebagai representasi ideologi resisten terhadap hegemoni negara. Persoalan yang perlu dicermati berkaitan dengan bentuk representasi ideologi dominan sebagai cerminan hegemoni negara dalam cerpen, bentuk resistensi idologi resisten terhadap hegemoni negara dalam cerpen, danbentuk dominasi negara terhadap ideologi resisten yang tercermin dalam cerpen. Teori yang digunakan dalam tulisan ini adalah Negara dan Hegemoni Antonio Gramsci yang terdiri dari Hegemoni, Resistensi, Konsensus, dan Dominasi. Metode analisis tulisan ini dengan melihat persoalan tekstual dalam cerpen dan mengoperasikan vitur-vitur teori Antonio Gramsci yang berkaitan dengan perebutan momentumdan kekuasaan khususnya pada era 1965. Analisis tulisan ini menghasilkan; 1. Ideologi dominan sebagai representasi hegemoni negara dalam perebutan momentum yang terepresentasikan dalam cerpen tersebut adalah kelompok masyarakat anti-PKI yang dipimpin oleh Warok Wirodigdo dan seorang bapak bersenapan; 2. Bentuk resistensi ideologiresisten yang tercermin dalam cerpen tersebut yaitu perlawanan secara fisik oleh kelompok Warok Wulunggeni terhadap representasi negara yaitu massa yang dipimpin Warok Wirodigdo dan bapak bersenapan; 3. Dominasi negara terhadap kelompok resisten yaitupenumpasankelompok Warok Wulunggenisebagai tokoh Lekra.
Kata kunci: susuk kekebalan, resistensi dan dominasi negara, konflik politik 1965
References
Faruk. 2010. Pengantar Sosiologi Sastra. Yogyakarta: Pustaka Pelajar.
………2012.Metodologi Penelitian Sastra: Sebuah Penjelajahan Awal. Yogyakarta:
Pustaka Pelajar.
Gagas, Han. 2014. Catatan Orang Gila. Jakarta: Gramedia.
Gottlieb, Roger S. 1989. An Anthology of Western Marxism from Lukacs and Gramsci
to Socialist-Feminism. New York-Oxford: Oxford University Press.
Heinsche, Martina. 1993. "Between Gelanggand and Lekra: Pramoedya's Developing
Literary Concept". Hamburg: Universitat Hamburg Press.
Heryanto, Ariel.2015. Identitas dan Kenikmatan Politik Budaya Layar di Indonesia. Jakarta:
Kepustakaan Populer Gramedia.
Hoare, Quantin & Geoffrey Nowell Smith. 1999. Selections from the Prisson Notebooks of
Anthonio Gramsci. London: ElecBook.
Kumalasari, Isti. 2016. "Membaca Gender dalam Konteks Postmemory". Jurnal Poetika,
Vol. IV No. I, Juli 2016
Patria, Nezar & Andi Arief. 1999. Antonio Gramsci: Negara dan Hegemoni. Yogyakarta:
Pustaka Pelajar.
Rosidi, Ajip. 2013. Ikhtisar Sejarah Sastera Indonesia. Jakarta: Pustaka Jaya.
Setiawan, Ikhwan dan Sutarto. 2014. "Transformation of Ludruk Performance: From
Political Involvement and State Hegemony to Creative Survival Strategy".Jurnal Humaniora, Vol. 26, No. 02, Hal. 115-248. Yogyakarya, Juni 2014, ISSN 0852-0801.
Sulistyo, Hary. 2016. "Korelasi Bahasa dan Estetika Sastra: Dominasi Negara terhadap
Karya-Karya Realisme sebagai Bentuk Legitimasi Kekuasaan pada Masa Orde Baru
di Indonesia". Jurnal Etnografi, Vol. XVI. No. 2, Hal. 59-123, 2016, ISSN 4117258.
Susanto, Dwi. 2011. Pengantar Teori Sastra. Yogyakarta: CAPS.
……………... 2015. Sejarah Sastra (Periode 1950-1965). Surakarta: Oase Pustaka.
……………… 2017. "Kritik Sastra sebagai Arena Politik: Praktik Kritik Sastra Sekitar
-1965" dalam Mencari Formula Baru Kritik Sastra Indonesia. Yogyakarta:
Interlude & Yasayo.
Suyatno, Suyono. 2016. "Corak Realisme Sosialis dalam Hikayat Kadiroen Karya Semaoen".
Atavisme, Vol. 19, No. 1, Hal. 75-87, Sidoarjo, Juni 2016, ISSN 2503-5215
Taum, Yoseph Yapi.2016. Sastra dan Politik: Representasi Tragedi 1965 dalam Negara
Orde Baru. Yogyakarta: Diandra Primamitra.
Tohari, Ahmad.2003. Ronggeng Dukuh Paruk. Jakarta: Gramedia Pustaka Utama.
Alamat Laman
Salam, Aprinus. "Novel Indonesia Setelah 1998: Dari Satra Traumatik Ke Sastra Heroik". www.academia.edu/8688782/Dari_Sastra_Traumatik_ke_Sastra_Heroik
Berkaitan dengan UU No 3 dan No 8 Tahun 1985 http://peraturan.go.id/uu/nomor-8-tahun-1985.html&hl=id-ID

DOI:
https://doi.org/10.22146/poetika.35611
---
Article Metrics

Abstract views : 2025 |

views : 8266
Refbacks
There are currently no refbacks.
Copyright (c) 2018 POETIKA: Jurnal Ilmu Sastra
This work is licensed under a
Creative Commons Attribution-ShareAlike 4.0 International License
.
Poetika : Jurnal Ilmu Sastra Indexed by:






Registered number ISSN 2338-5383 (print) ; 2503-4642 (online)
---
supervised by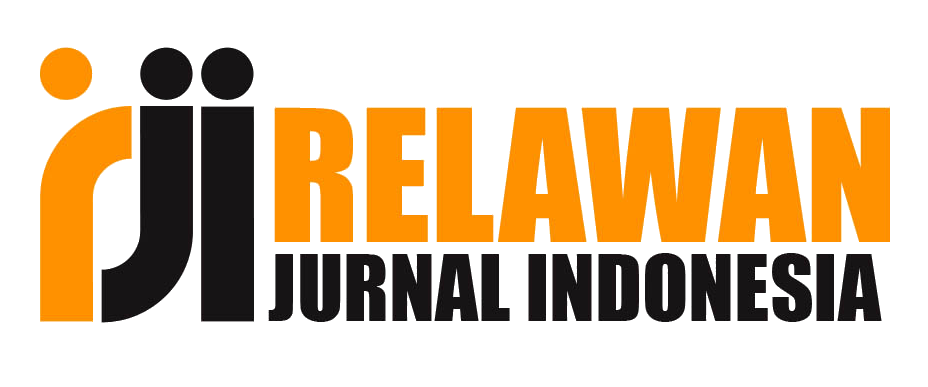 ---
View My Stats