Jurnal Pemikiran Sosiologi is an academic journal published by the Department of Sociology, Faculty of Social and Political Science, Universitas Gadjah Mada. The central area focus of the journal is to provide space for academic debate and critical thinking to flourish within the tradition of Sociology and other disciplines of social science and humanities.

The editor of Jurnal Pemikiran Sosiologi welcomes sociolog, university students, activists and scholars from other disciplines of social science and humanities to share contributions that combine empirical research with critical reflection as part of institutionalizing and mainstreaming academic tradition based on critical perspectives.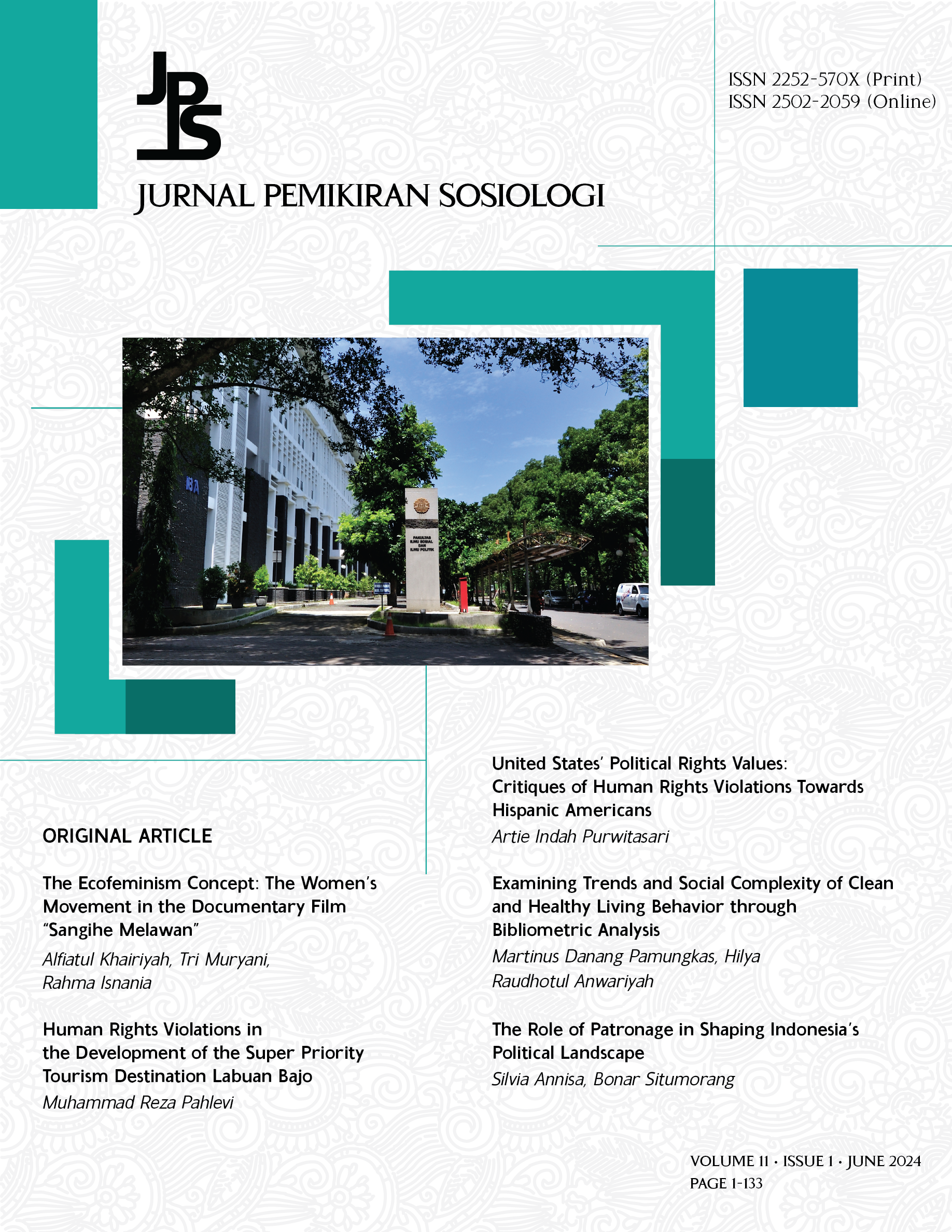 Announcements
Call For Papers

Jurnal Pemikiran Sosiologi Vol 6 No.1 and No. 2 year 2019 welcome research articles drawing on empirical and theoretical works from social science and humanities by following the theme: "Definiting Postcolonial Sociology in Indonesia"

Read More...

Posted: 2019-05-06
More...
Vol 5, No 2 (2018): Dimensi Kesejahteraan dalam Perspektif Sosiologi Kritis: Praktik Ekonomi Baru, Pemberdayaan, 'Economic Profiting' dan 'Entrepreunership'
Table of Contents
Introduction
Articles
Anggalih Bayu Muhamad Kamim, Muhamad Rusmul Khandiq, Ichlasul Amal

10.22146/jps.v5i2.44634

Abstract views : 649 |

views : 262

27-53
Fajar Sidik, Fatih Gama Abisono Nasution, Herawati Herawati

10.22146/jps.v5i2.44636

Abstract views : 1329 |

views : 1213

80-107
Rica Arvenia, Muhammad Fedryansyah, Muhamad Fadhil Nurdin

10.22146/jps.v5i2.44637

Abstract views : 375 |

views : 363

108-125