A B C D E F G H I J K L M N O P Q R S T U V W X Y Z All
N
Nurdiani, Dini
, Research Center for Biotechnology, Indonesian Institute of Sciences, Jalan Raya Bogor Km. 46, Cibinong 16911, Indonesia (Indonesia)
Nurhidayat, Novik
, Research Center for Botany and Microbiology, Indonesian Institute of Sciences, Jalan Raya Bogor Km 46, Cibinong, Bogor 16911, Indonesia (Indonesia)
Nurhidayati, Tutik
Nurikasari, Maulina
, Graduate School of Biotechnology, Universitas Gadjah Mada, Jl. Teknika Utara, Barek, Yogyakarta, Indonesia (Indonesia)
Nuringtyas, Tri Rini
, Laboratory of Biochemistry, Faculty of Biology, Universitas Gadjah Mada, Jalan Teknika Selatan, Sekip Utara, Yogyakarta 55281 (Indonesia)
Nuringtyas, Tri R.
(Indonesia)
Nuringtyas, Tri Rini
, Faculty of Biology, Universitas Gadjah Mada, Jalan Teknika Selatan, Sekip Utara, Yogyakarta 55281, Indonesia
Nurjannah, N.
Nurjasmi, Reni
Nurulita, Nunuk Aries
, Faculty of Pharmacy Universitas Muhammadiyah Purwokerto, Purwokerto, Indonesia Graduate Program of Pharmaceutical Science, Faculty of Pharmacy, Universitas Gadjah Mada, Yogyakarta, Indonesia (Indonesia)
Nuryastuti, Titik
(Indonesia)
O
Ogaki, Yuka
Oh, Hyun Ju
, Department of Theriogenology and Biotechnology, College of Veterinary Medicine, Seoul National University, 1 Gwanak-ro, Gwanak-gu, Seoul 08826, Republic of Korea
Oka, Chio
Omega, Maria
, Biotechnology Program, School of Chemistry and Molecular Biosciences, The University of Queensland (Australia)
Oshima, Yasuji
Otsuka, Shigeto
Oyeleke, Bankole S.
P
P. Krom, Bastian
Pamai, Yanuarni WB
, Santa Elisabeth Hospital,Jalan Anggrek Blok II, Lubuk Baja Kota, Kota Batam, Kepulauan Riau 29444, Indonesia (Indonesia)
Pamulatsih, Endang
, Laboratory of Microbiology, Department of Agricultural Microbiology, Faculty of Agriculture, Universitas Gadjah Mada, Yogyakarta, Indonesia, 55281 (Indonesia)
Pancoro, Adi
, School of Life Sciences and Technology, Insধtut Teknologi Bandung, Jalan Ganesha No. 10, Bandung 40133, Indonesia (Indonesia)
Pangestiningsih, Tri Wahyu
(Indonesia)
Parikesit, Arli Aditya
, Bioinformatics Department, Indonesia International Institute for Life Sciences (Indonesia)
Parmi, P.
, Universitas Gadjah Mada (Indonesia)
401 - 425 of 761 Items
<<
<
12
13
14
15
16
17
18
19
20
21
>
>>
Past issues
---
---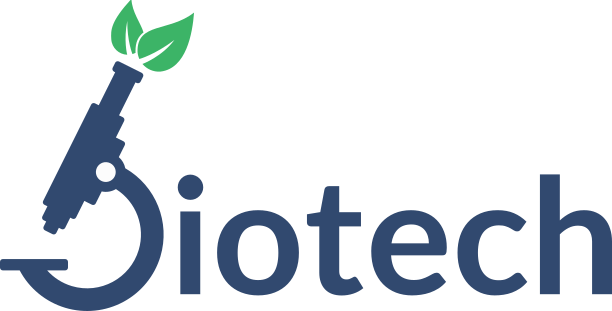 The Indonesian Journal of Biotechnology (print ISSN 0853-8654; online ISSN 2089-2241) is published by the Research Center for Biotechnology in collaboration with the Graduate School of Universitas Gadjah Mada. The content of this website is licensed under a Creative Commons Attribution-ShareAlike 4.0 International License, and attributable to Siti Nurleily Marliana and Joaquim Baeta. Built on the Public Knowledge Project's OJS 2.4.8.1 and designed by Joaquim Baeta.
View website statistics.